The last few days we've been getting out of the house and doing some socially-distanced activities outside. Of course, those activities involved finding plastic containers in the middle of the woods (a.k.a. Geocaching). The kids are usually excited about getting out of the house and always excited to actually find something hidden in plain sight. During the previous few days we just concentrated on the handful of caches we have left over near our house. But today we ventured out and worked on some of the more educational caches in nearby Charles County.
Several governmental organizations have started using Geocaches to educate the public about whatever their particular niche is in life. This is a good thing. You can now target a certain feature on an otherwise large landscape of area and almost force people to take away some type of information.
We focused on five GeoTours for an educational spin:
* Smokey Bear 75th Anniversary GeoTour,
* UN's International Year of Forests Big Tree,
* Find Your Chesapeake GeoTour,
* The Star-Spangled Banner GeoTour, and
* The Captain John Smith GeoTour
The Smokey Bear 75th Anniversary GeoTour
Sponsored by the Mid-Atlantic Forest Fire Compact, a mutual-aid organization that brings resources together to combat wildland fires from as far north as Ohio through as far south as Virginia. There are seventy-five caches just waiting for us to go find them and yesterday we found two.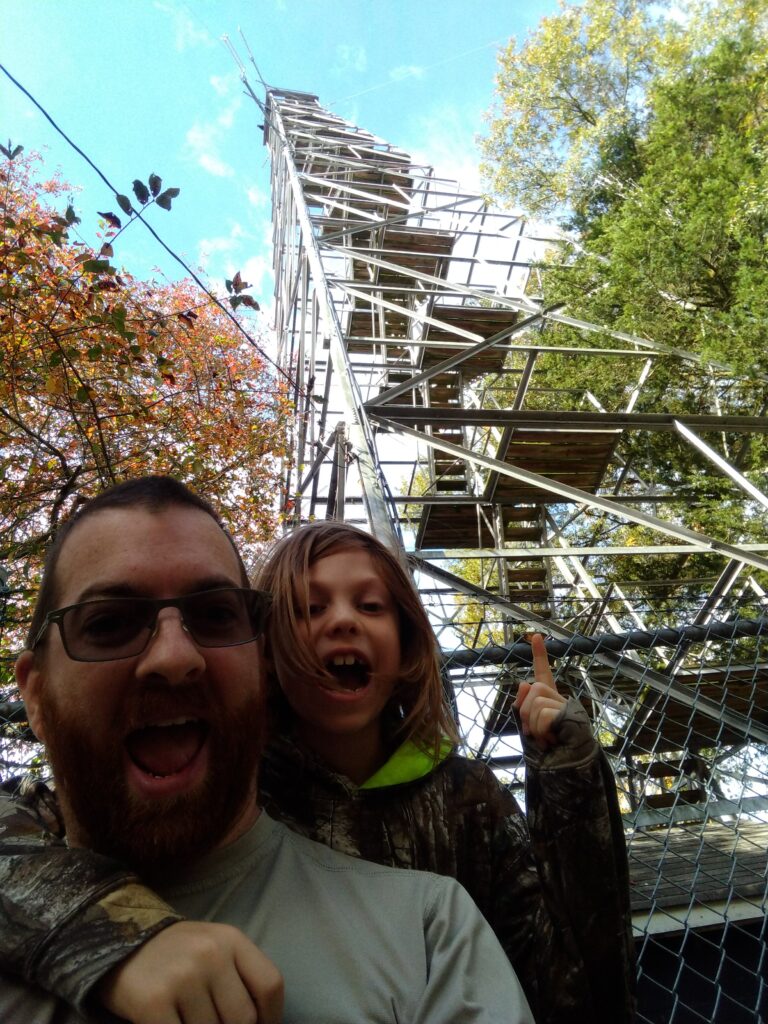 The first was at the Welcome Forestry Tower. This tower, build by the CCC in 1934, is nearly ninety years old! Twenty miles of telephone line had to be run to the tower before it could be placed in service.
We then visted the Doncaster Demonstration Forest where we hiked to see a fire plow, used for creating fire breaks and usually pulled by a tractor. The hike to the plow was just less than two miles, round trip, down a fire road so that was fun.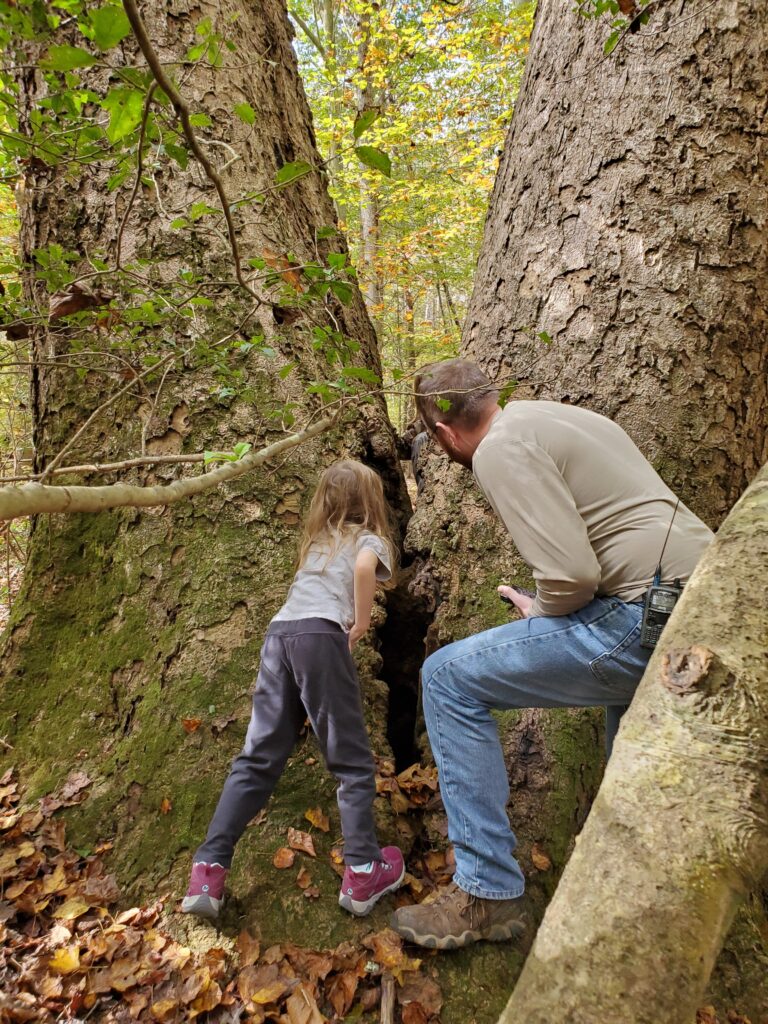 As part of the UN's International Year of Forests Big Tree GeoTour, this huge tree was made into a great place to hide a Geocache.
Thomas Stone National Historic Site
This is one of those places where you wouldn't have known it was here unless you were looking. The Thomas Stone National Historic Site is the site of, you guessed it, Thomas Stone. Well, it's where he lived and where he's buried so, yep, he's still here. This guy was quite popular. He was voted into the continental congress a couple of times, signed the United States Declaration of Independence, and then was asked to join the congress, again, after the American Revolution. He declined, noting hiss wife's failing health, though. Again, he must have been a very popular guy.
This accounts for the majority of the educational portion of the show. We made a few other stops along the way and took a nice walk here and there but nothing too note worthy, except for…
How many guardrail caches can Amanda get?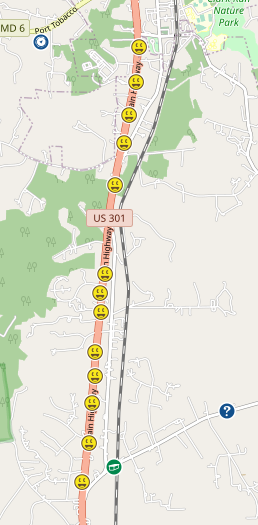 Since I'm usually driving, Amanda is usually hopping out get the quick 'park and grab' caches. And boy does she love a good guardrail cache. There's just something about the five or so ways one can hide something on a guardrail that just infuriates her.
So, with the sun setting, and traffic flying by at the legal limit of 55 MPH (ha ha ha), we set off to collect the thirteen guardrail caches that live next to US 301. It's all about the numbers!
Honestly, I'm a little disappointed. They could have totally crammed in a few extra caches as we passed several unused guardrails. I mean, seriously, who would do that?
Amanda was a trooper, though, and we got into a rhythm and we made quick work of all these hides. My favorite portion of this trip was when we pulled into an abandoned bar's parking lot. The building was for sale and Harlan noted the place was called "Good Times". Yes, you too can buy good times.
By the time we made it back home, we had logged twenty-three finds. Not a record, by any means, but it was a fun and educational day. Heck, we even got in a few miles worth of hiking to boot! Where will Geocaching take us next?
1 Comment