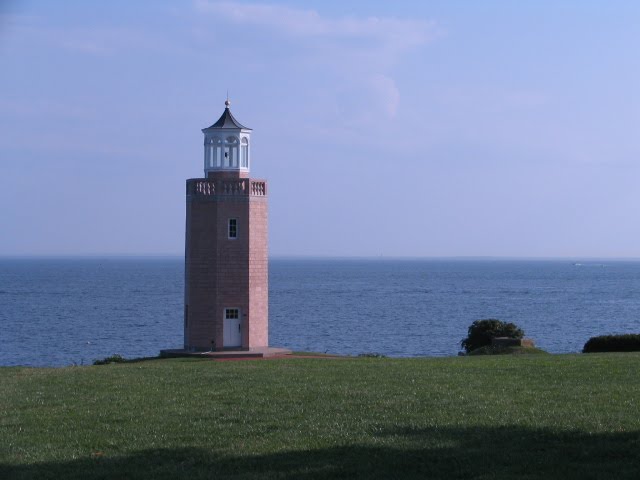 University of Connecticut
Today was our last day in Roxbury waking up in Gina and Mercer's very comfortable guest bed. With a mattress. Ah. Back to tent camping now. We learned our lesson in DE Water Gap though and will not be camping on any more inclines, however slight they might appear. We spent that whole night sliding down to the end of the tent and periodically trying to claw our way back up in a sleepy stupor. As I type this we're set up here at Burlingame State Park in Charlestown, RI. The camping area here is HUGE. There are 700+ sites and being a summer Friday night
it's packed. Our campsite isn't super private, but it's spacious. It looks like this is the place for family gatherings. Some of the campsites have entire compounds of tents set up in them. Eric and I stopped on the way back from the bathroom (with quarter-operated showers) to watch an impromptu kickball game in a small field. Folks were having a lot of fun. Right now we're cooking up some freeze dried meals in a bag. Supper was chicken and mashed potatoes and Eric is heating up one of the desserts we brought now- raspberry crumble. Yum.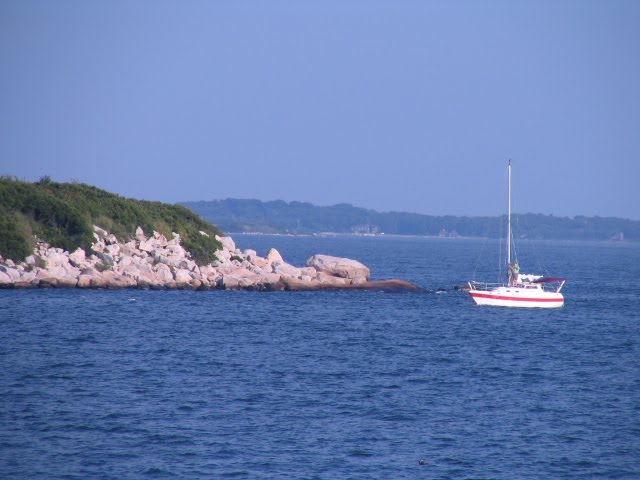 On the way here from Roxbury, we stopped in Groton, CT, which is maybe about 40 minutes up the road from where we are now. We visited the Navy Submarine Museum and toured the USS Nautilus (SSN-571), the first Navy's first nuclear-powered sub. We didn't have much time to run through the museum before it closed at 5 p.m., but it was a neat stop. Then we went by the WWII Submariners Memorial to gather some information for a multicache that then took us onto the campus of the University of Connecticut, which was beautiful! It was a great stop and another example of why Geocaching is such a wonderful hobby since we would have never gone by there otherwise.
We also made a very exciting stop in Newington, CT where the American Radio Relay League (ARRL) headquarters is located. Eric submitted his QSL cards for his DXCC, which is an award for working and confirming at least 100 countries. He got a big certificate we're going to try not to crush or lose in the car packed full of camping gear over the next two weeks and frame it when we get home.
Tomorrow we head to Massachusetts via Newport, RI.