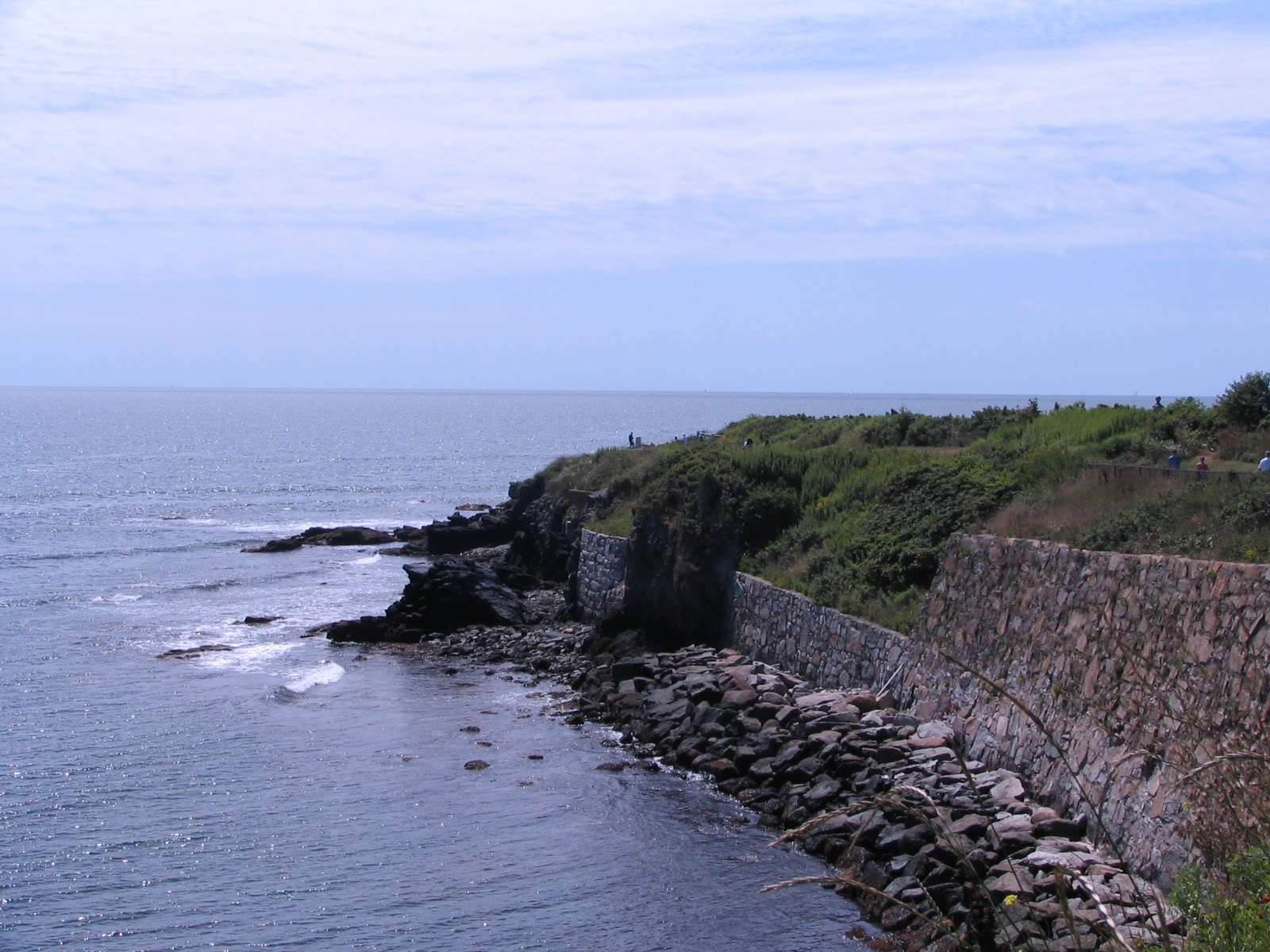 Newport Cliff Walk
We headed out this morning for Newport, RI along with at least the entire population of the state itself. The roads were packed as was the town. After Eric grumpily handed over the $4 toll to get across the bridge into Newport, we found the start of the Cliff Walk and a parking lot charging $20 for the day. That was about when Eric gave up on the entire state of Rhode Island. We persevered though, maneuvering through the narrow streets of what I think was a quaint town underneath the hordes of tourists. Eric found an awesome (and free) parking spot along one of the streets with access to the Cliff Walk and off we went on foot. The walk runs along, well, the cliffs, overlooking the Atlantic Ocean. It borders some of the many opulent mansions Newport is known for. Parts are paved and further toward the south it's mostly climbing over rocks. The views were wonderful and as the climbs got more difficult the tourists petered off. There were also a couple of neat tunnels, one of which included a geocache (yes, of course we were Geocaching along the way!).
Once we decided we had sun burnt ourselves enough we headed back to the car and after a very important stop for a banana split, on to Massachusetts. The folks at the campground here in Sandwich at the Shawme Cromwell State Forest were very friendly and we checked in with a few hours of sunlight left. We strung up the hammock and went for a short bike ride around the campground with me trailing behind Eric, moaning about going up the hills which we do not have back home.
We'll be in the Cape Cod area for the next few days before heading up to Maine.