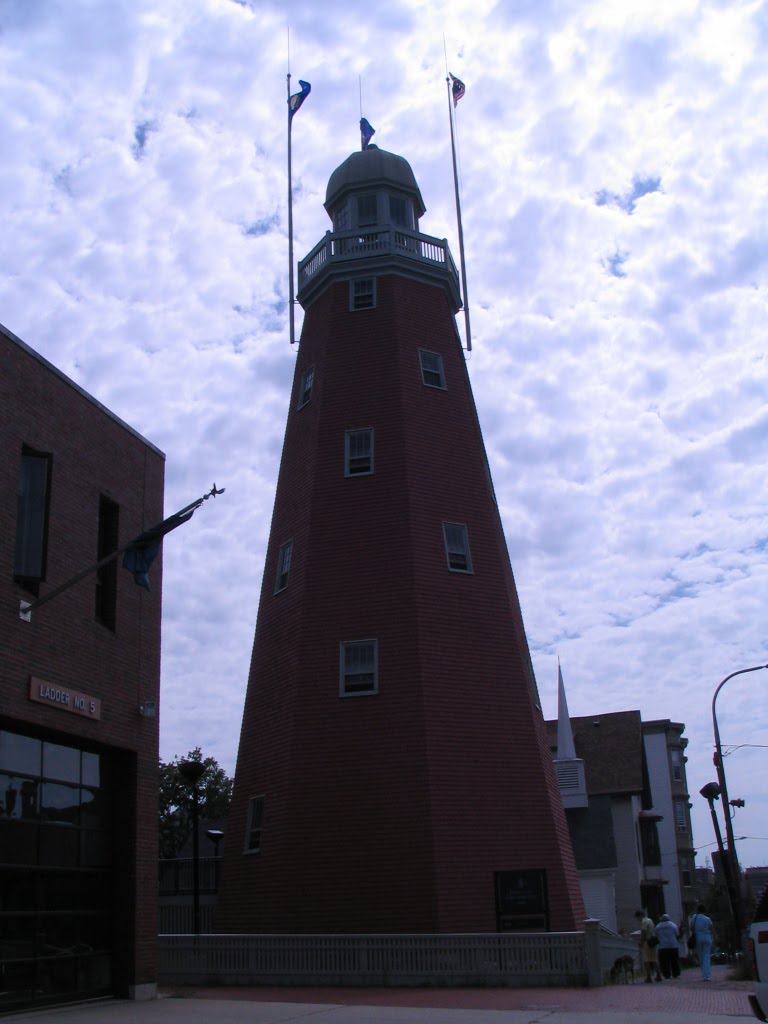 I'm writing this from the Exeter Inn where we'll be enjoying sleeping on a bed with an actual mattress tonight. It's a cute inn. Housekeeping delivered cookies a few hours ago as an evening snack and we went down and had a drink at the bar. We haven't explored the town at all, and they're calling for rain tomorrow, so I don't know how much we'll see. We had planned to head into Portsmouth for the day.
It was a fairly uneventful day. We stopped in Portland, ME on the way to New Hampshire. We took a tour of the observatory that was built 200 years ago to signal that ships were coming into the harbor. The downtown waterfront area was busy and parking was tough to find, so we didn't stay long. We did walk along the waterfront for a bit though and saw the train run by the Narrow Gauge Railroad Museum.
We also had a bit of a scare just before our final toll plaza ($4.75 total for the day). The car right behind us suddenly turned almost 180-degrees in the middle of the Interstate. When it finally stopped an 18-wheeler hit it but didn't look like it did much damage. Luckily, traffic wasn't moving very fast, so it looked like everyone was fine, but it was a shock being so close to the crash. And in another unexpected toll plaza happening, in Maine we passed those portable orange diamond signs that said "survey crew ahead." However, much to our amusement, instead of coming upon guys using those tripod-looking leveling equipment and whatnot, we stopped at the toll plaza to find people in orange vests handing out actual surveys about our toll road usage. Handy they already had applicable signs.