Month: January 2012
Published January 28, 2012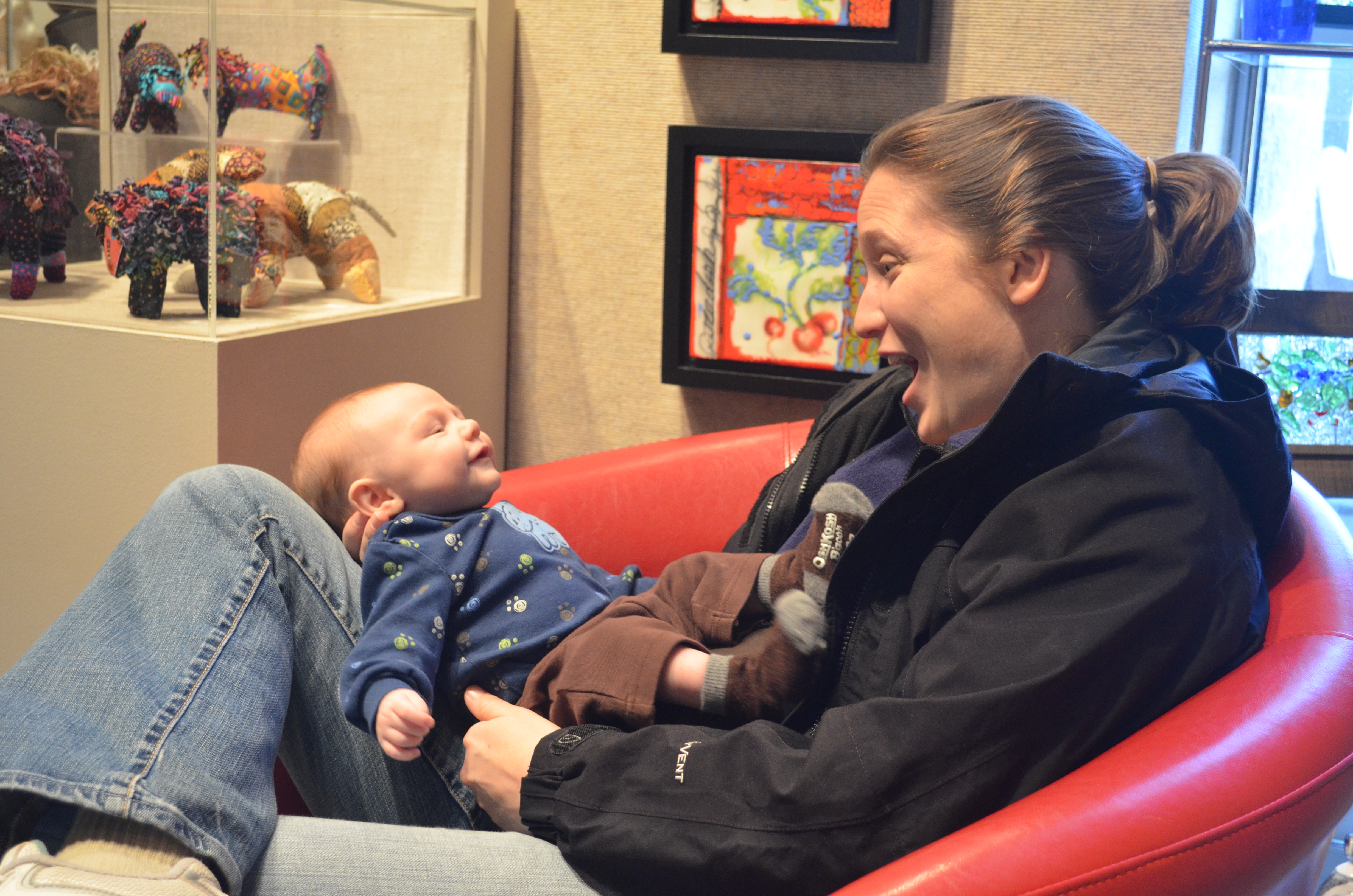 Harlan decided it was high time to add some culture to his life.  Fortunately the Peninsula Fine Arts Center (PFAC) is nearby.  Harlan looked at all the paintings and sculptures and decided that the elephant paintings were really neat (he has an elephant on his wall at home).
Even at this age Harlan is taking notice of what's around him.  While he probably doesn't recognize the elephant, dog, or anything else in the paintings he really likes the lines and contrast between colors.  Several paintings, including the one in the background of the photo to the left, Harlan just loved to look at.  There were common themes, too:  bright, busy, and colorful.
He was a really good boy at PFAC, too.  Several people commented on how well behaved and alert he is.  We are excited about the prospects of him getting into the kid's art classes when he gets older.
Comments closed