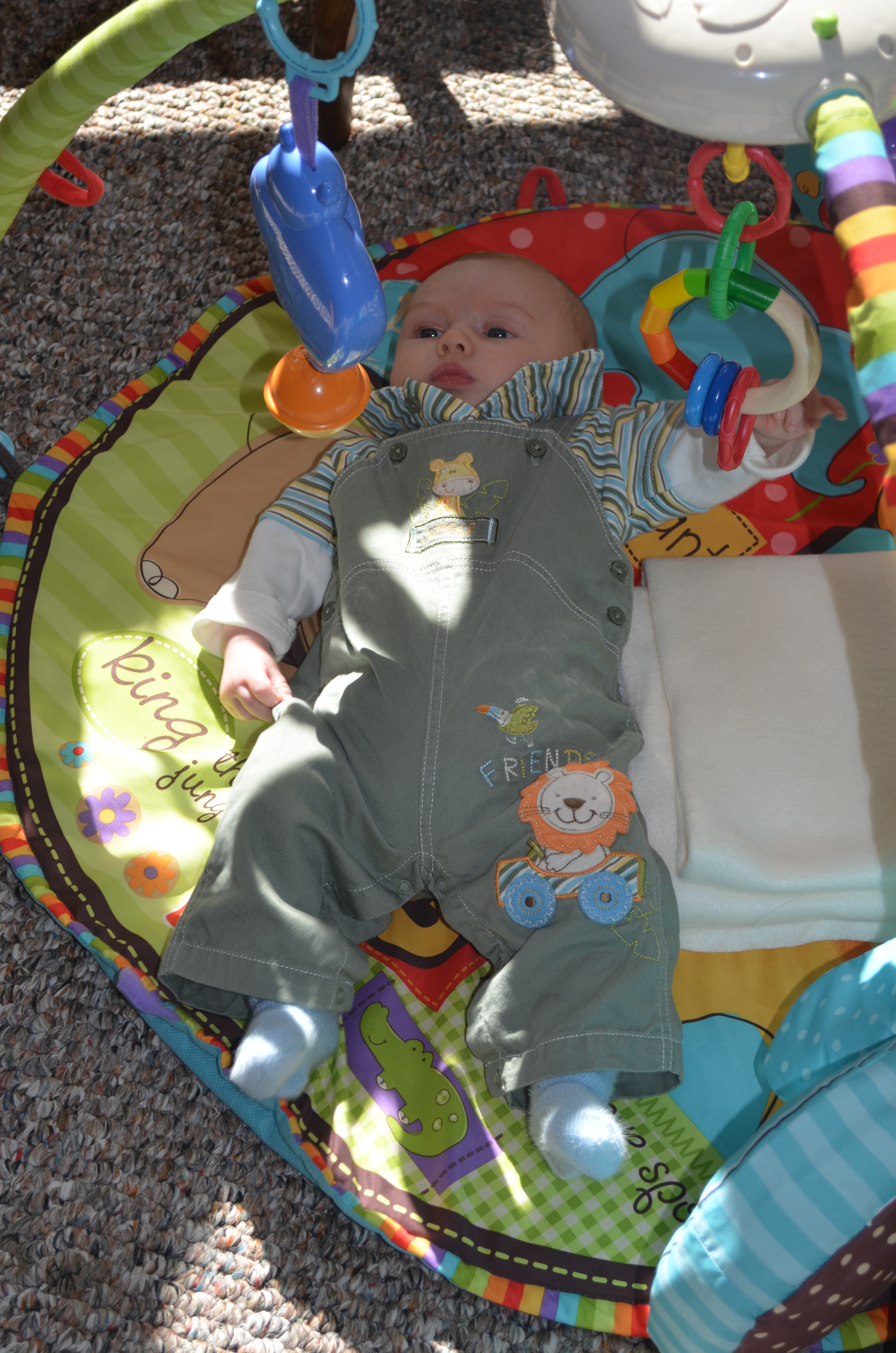 Harlan has long been a fan of sticking his hands in his mouth and sucking on them, but now he's discovered hands can also hold things! He started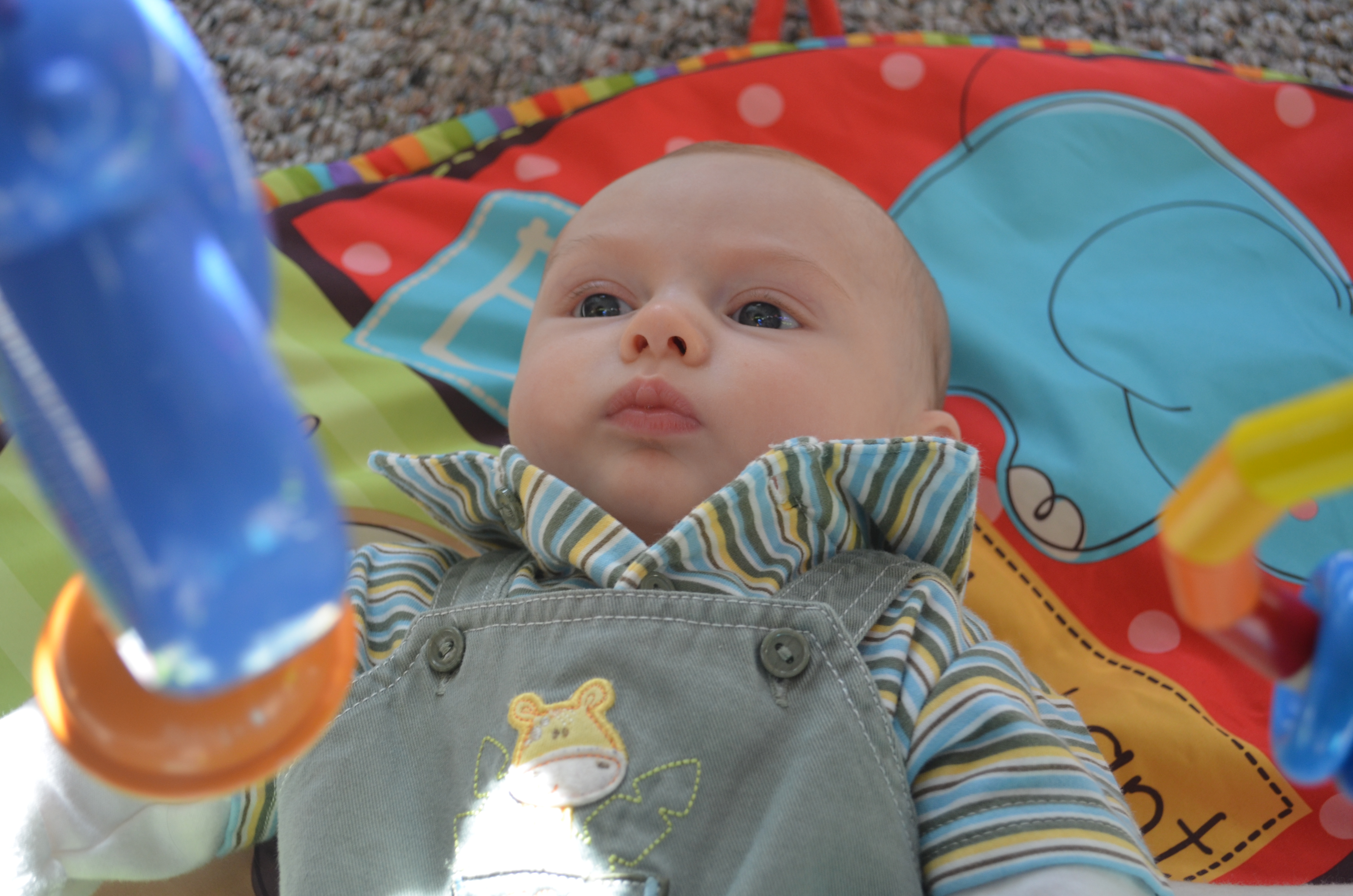 consistently batting at objects in front of him a few weeks ago and then holding and immediately dropping toys. Finally, last week at daycare he grabbed hold of a ring of toy keys and shook them. (Much to our excitement, the babysitter caught the accomplishment on video.) Since then he'll grab and try to hang on to whatever is within reach that he can get his little fingers around. That and his improved hand-eye coordination has made the play mat finally fun (and good for self-entertainment!). Plus, we're equally entertained by watching him learn new things!
This morning when I was holding him up he seemed to be eyeing his feet, so maybe that will be the next big discovery!
Comments closed