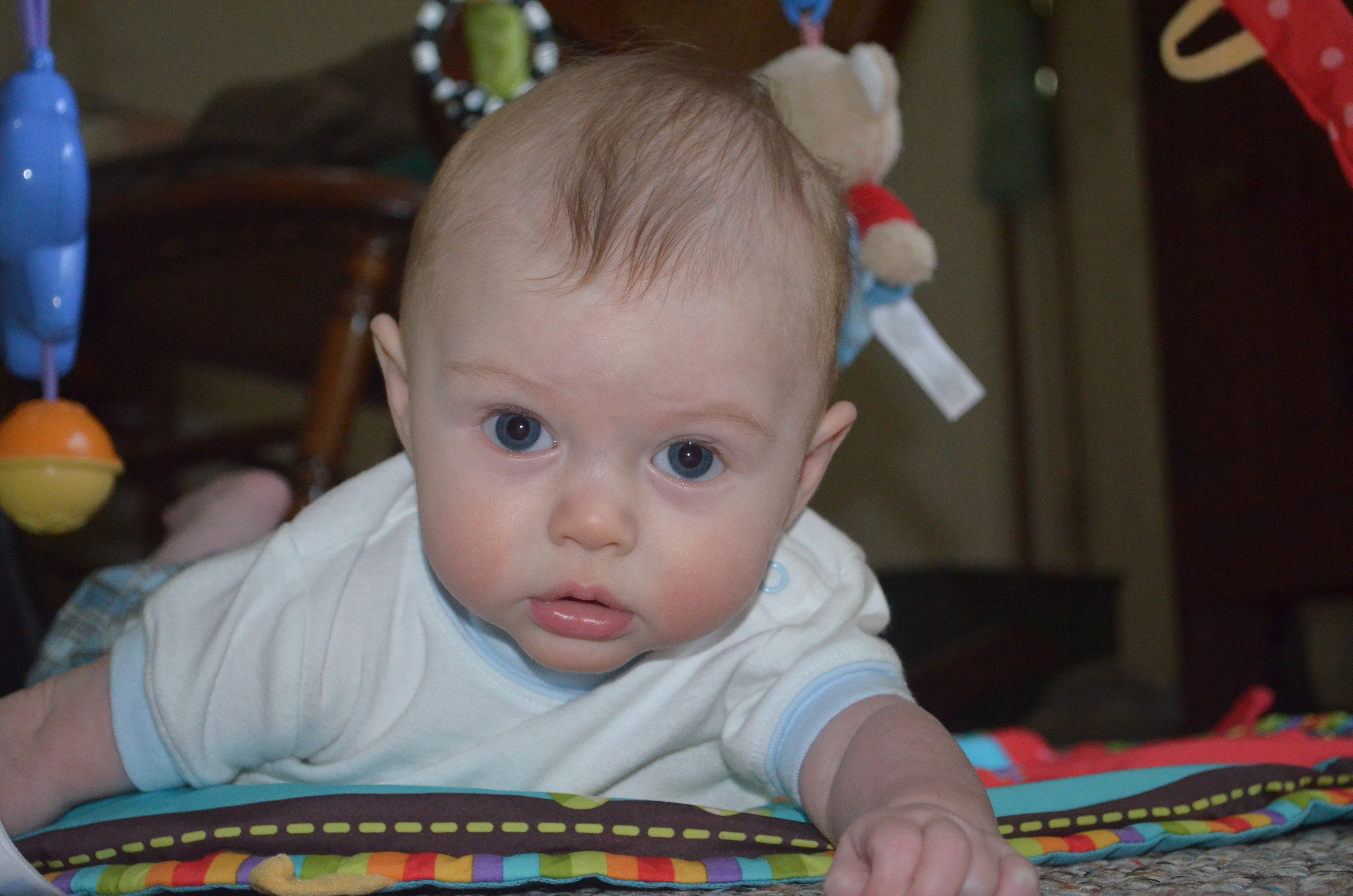 Once again in pursuit of the musical, light up snail, Harlan is now rolling from his back to his tummy. He's still having a little trouble getting his arm out of the way so he can get all the way over, but I suspect sooner than we're ready for he's going to put it all together into a 360 degree roll. We've got quite a bit of baby proofing to do before then!
Now that he can both roll off of his tummy and lift his head up so he's not eating the floor, mat time, including tummy time, is much more entertaining. Of course he still won't perform upon request (Katie, Joe, he really can roll, not just lay there and cry!).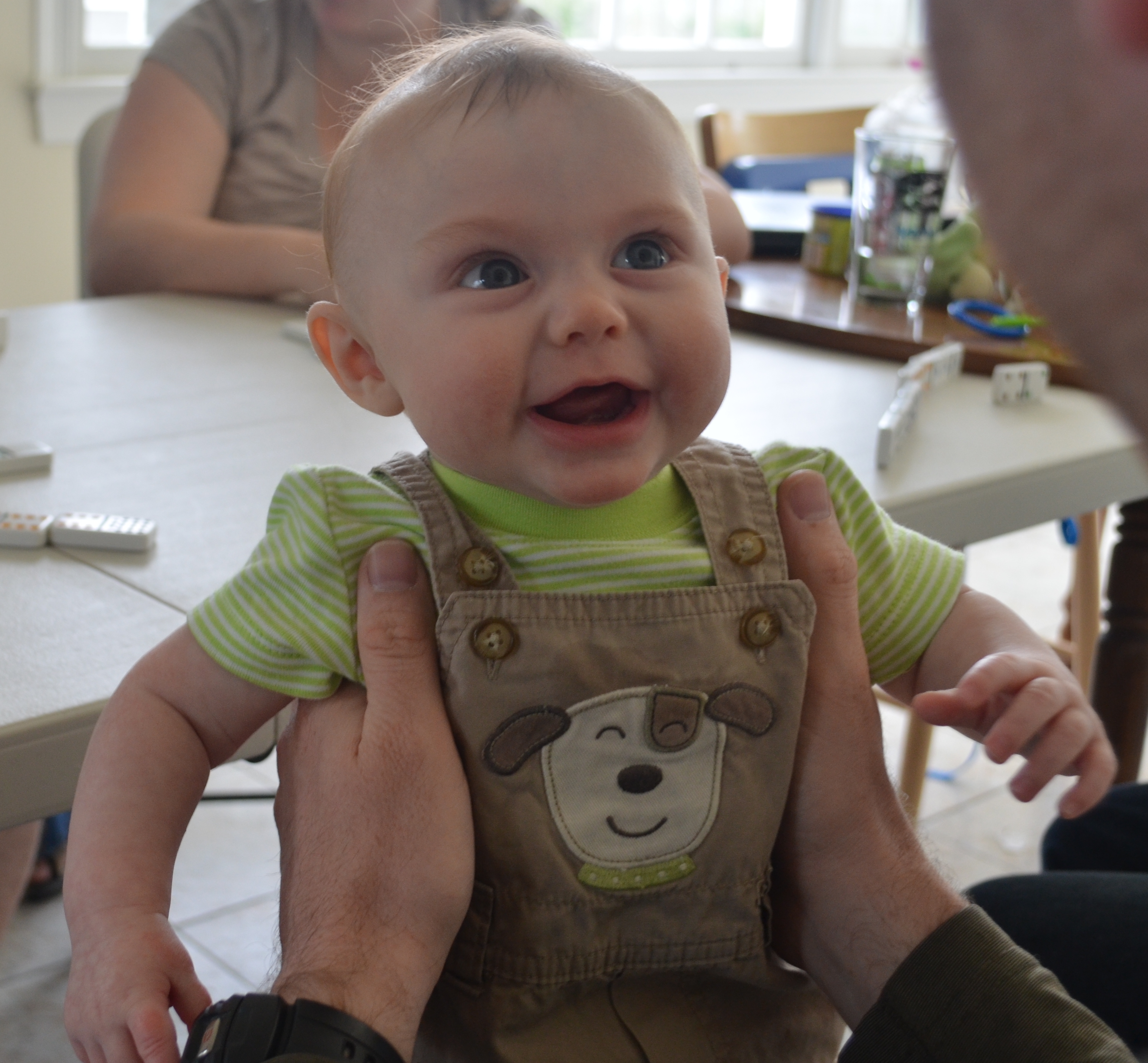 He had a great trip to Maryland this weekend. He got to hang out with some bigger kids and get hugs from lots of new people. Last night he finally broke a week-long trend of terrible, sleepless nights. He had been screaming and waking up every hour or two and then refusing (loudly) to go back down. He still woke up three times last night, but he did it quietly and went right back to sleep after a diaper change and a snack. Two of the other kids we were visiting with had bad nights though, so I'm a little suspicious that there wasn't some collusion going on. I think Harlan told the other two, "Look guys, I've been screaming for a week now. Think you two can take a turn tonight keeping everybody awake." And I was hoping they'd be a good influence on him, not the other way around! Here's hoping everybody has a restful night tonight!
1 Comment