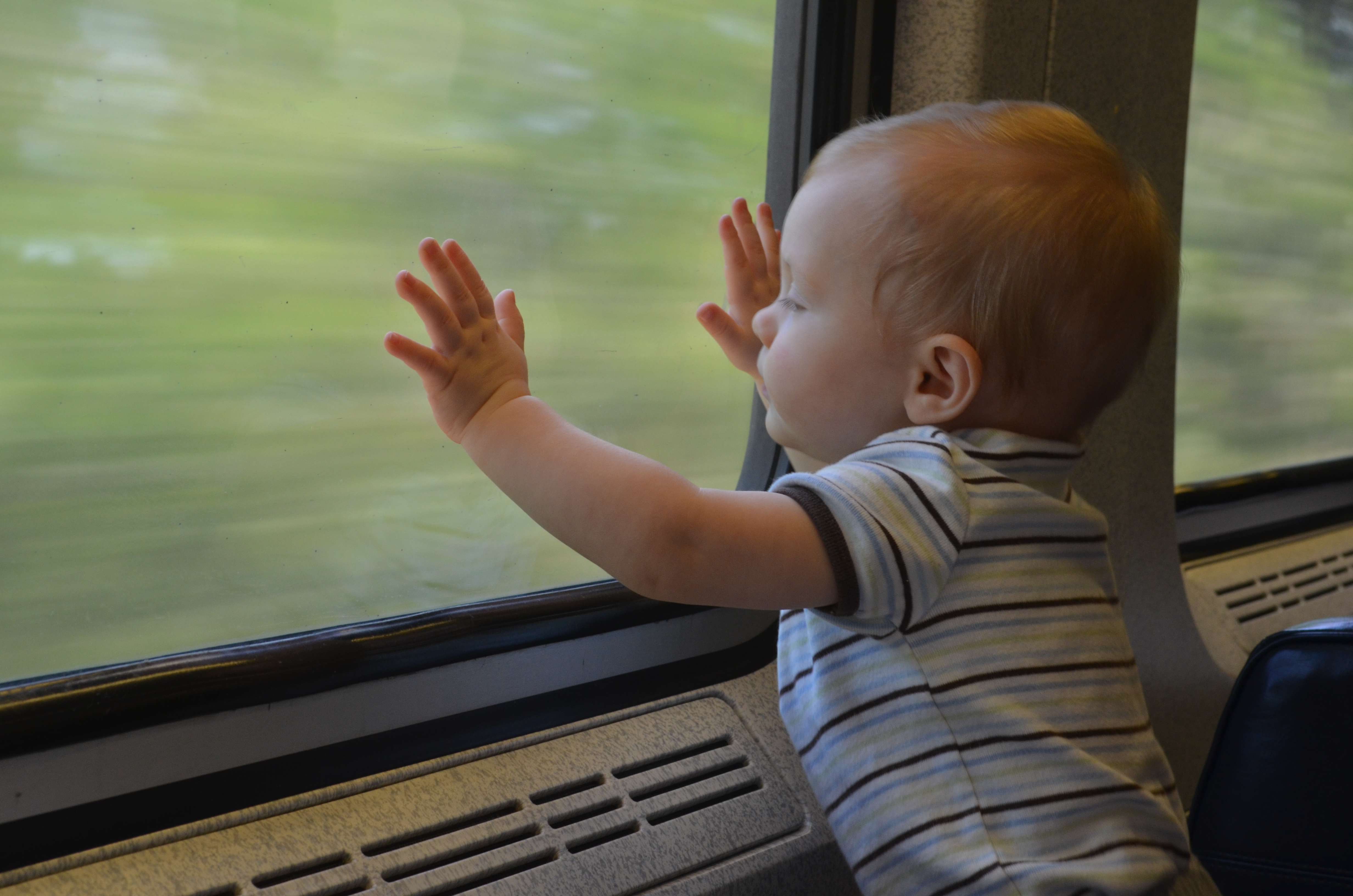 We took our first family train ride last week. It was a full day of travel from Newport News to Cleveland, Ohio and then back, but we had a fantastic time. The conductor allowed us to sit in the disabled seating on the way between Newport News and Washington, D.C., allowing us ample floor space to sit and roll a ball and the train rumbled along the tracks to our destination. Harlan also enjoyed walking (still with assistance) up and down the aisle, peering curiously into each row of seats as he went by to find friendly faces. He's a little guy who has never met a stranger. After he flirted his way through coach, we headed to the lounge car where he proceeded to make more new friends. He was surprisingly entertained by looking out the window at th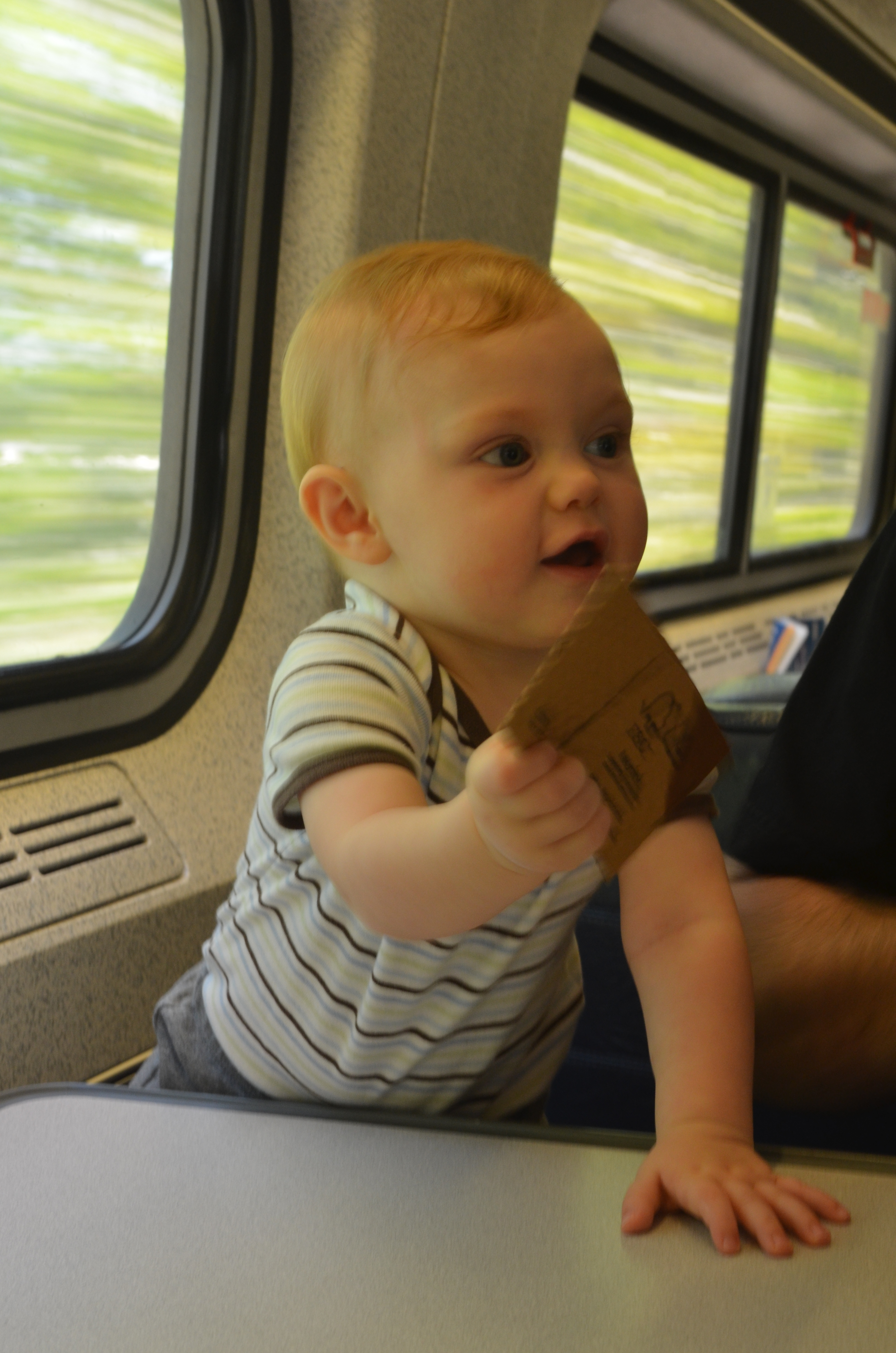 e scenery going by and spent quite awhile with his hands pressed against the glass, taking it all in.
Between D.C. and Cleveland we got a roomette in the sleeper car. It was cozy, but we all snuggled in and had a good night. The room had two bunk beds- an upper bunk that folded down from the ceiling and a lower bunk that was made by pushing the two chairs together. Neither bunk was very wide, but there was enough space on the bottom to put Harlan near the wall and have one of us sleep on our side along the open side of the bunk. We all had a pretty good night… at least until 3 a.m. when the train got in to Cleveland!
All in all, the trip was a wonderful family experience, and we're looking forward to our next journey by rail. It's so much more relaxing than all the screaming to get out of the car seat and frequent stops for diaper changes and feeding.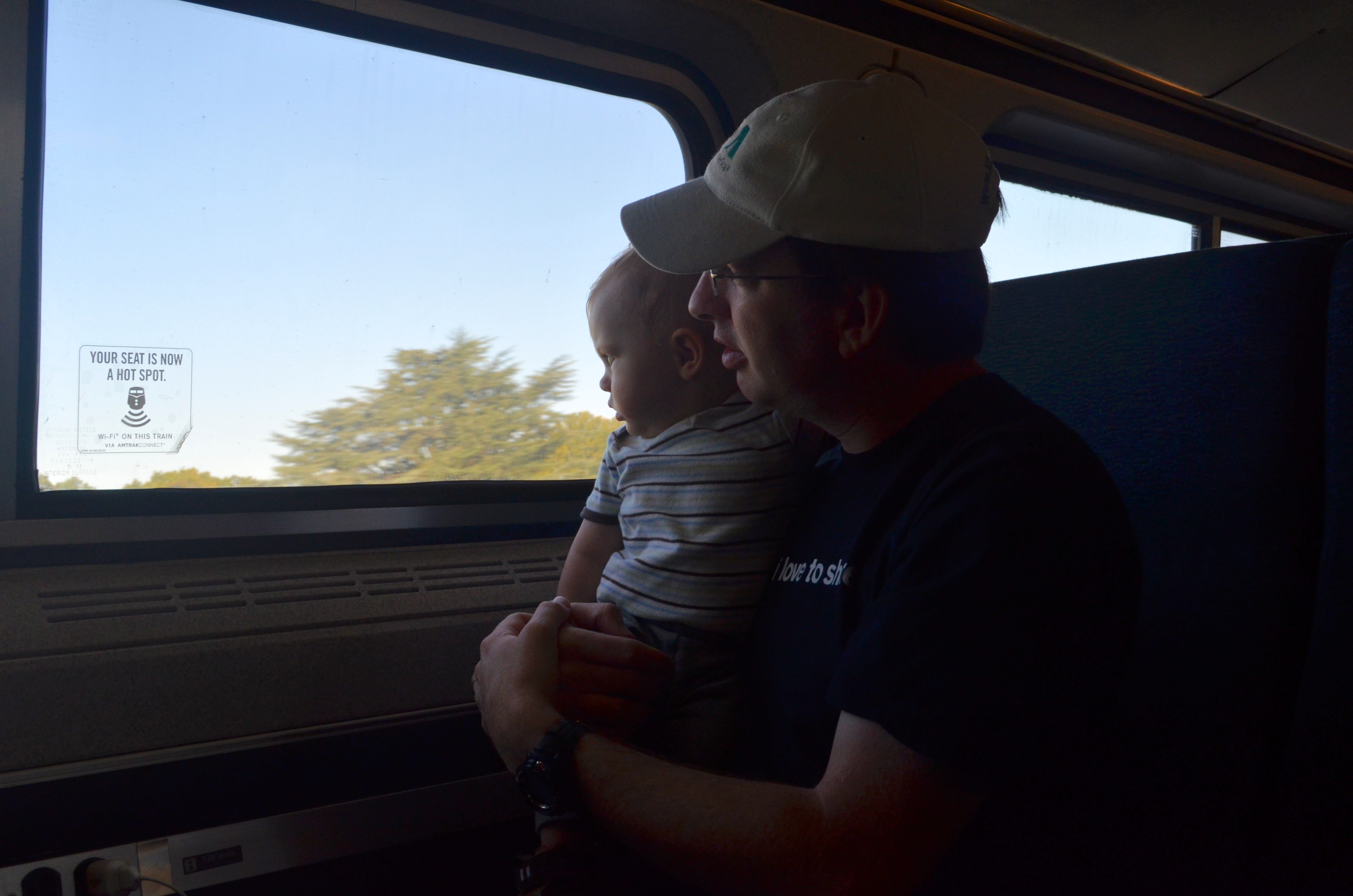 1 Comment