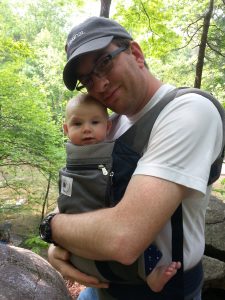 This was the first trip to the Appalachian Trail for Elise so Harlan had to show her the ropes. Twice a year we go over to Meadow Mountain, near Love, Virginia, to do maintenance along the Appalachian Trail. This includes clearing downed trees, trimming back the vegetation away from the sides of the trail, updating blazes, and verifying the cartographic data I've been collecting over the years.
This year Amanda, Harlan, and Elise decided to stay on the sidelines while Jerry, Etta, Jordan, and I worked the trail. Jordan and I hiked in on the fire road that led directly to the Mau-Hau shelter where we did an inspection of the area and then worked our way back over Meadow Mountain to Reed's Gap.  Once maintenance was complete we went back to the cabin and enjoyed a nice meal.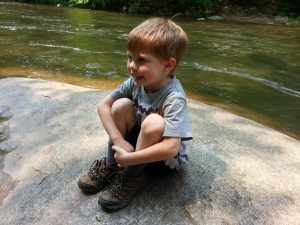 Sunday is traditionally our day to wander over to the Wye River and explore the shoreline, cross the swinging bridge, and just goof off before heading for home.  The river was higher than it was in the Fall and Harlan, who fell in last October, was warned against falling in this time.  That lasted a good twenty minutes before splash!  At least he knew where not to fall in and, in this case, it was less than a foot deep.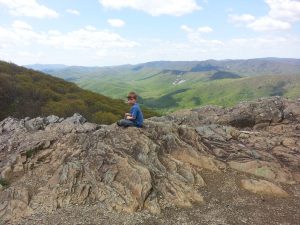 Harlan is generally cautious when he goes exploring but that doesn't stop him from finding some really great places to explore.  He's also become a pretty good rock climber!  Elise has been watching and will, no doubt, be catching up to her big brother soon.
Speaking of Elise, she enjoyed being outside, watching the river, and hiking along the trail.  I'm hoping by next Spring she'll be able to put some mileage under her own feet instead of being carried.
Below are some pictures from the trail: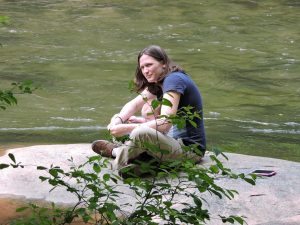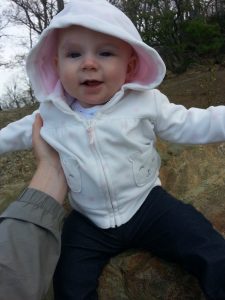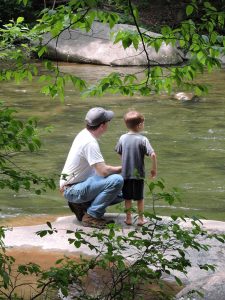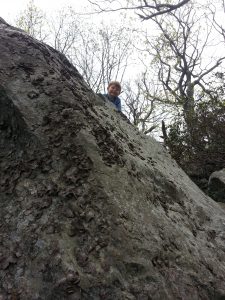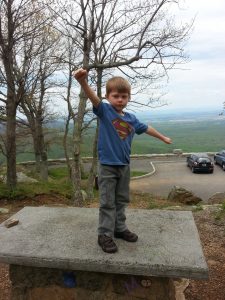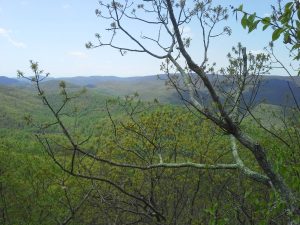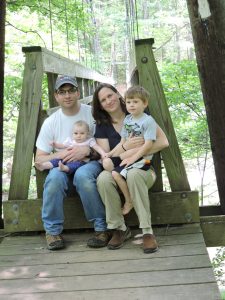 Comments closed