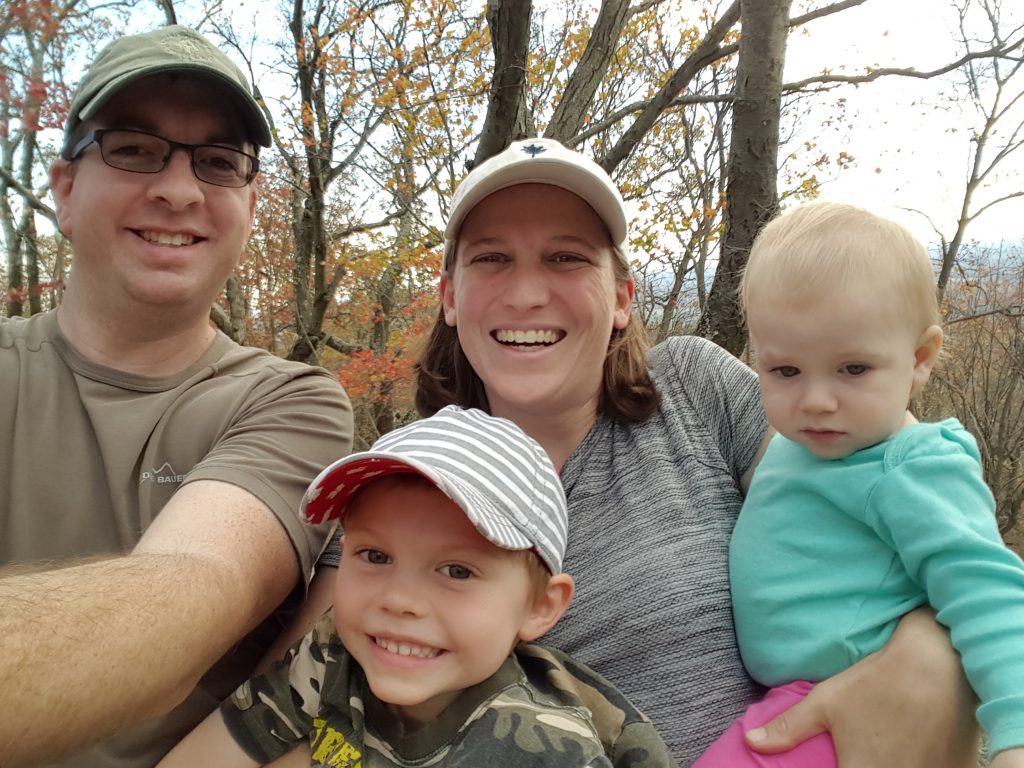 We decided to take advantage of nice weather today to go for a family hike. After first going by Great Falls and discovering we were not the only people who had that idea, we headed over to Sugarloaf Mountain. It was an excellent choice! Harlan, who chose a hiking outfit entirely of camouflage, particularly enjoyed the steepest section of the ascent where he got to scramble over rocks.
Elise's favorite part was without a doubt crawling around at the summit. She was shoeless and just so happy and determined. She crawled over the rocks and around the rocks and picked up sticks and crumpled leaves in her fists (and tried to eat more than one pebble). She also charmed many a passerby with her joy.
Both kids were also good sports with taking pictures, although they continued to try to do their best to never look at the camera and smile at the same time. Even so, I managed to catch one: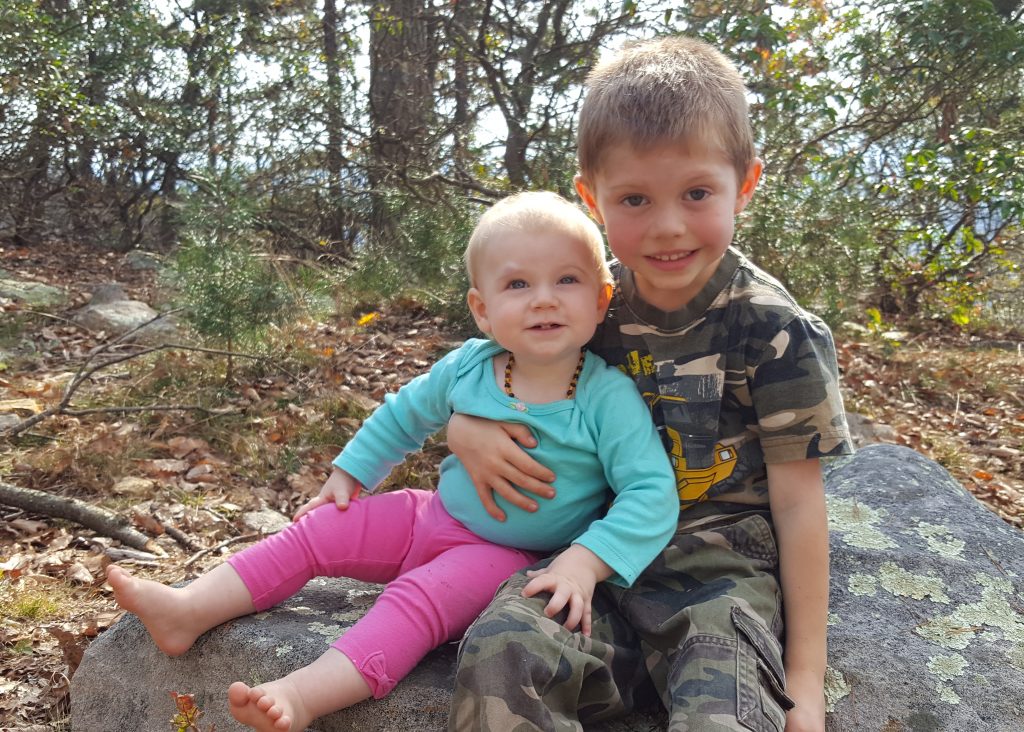 They also both think selfies are hysterical, so we took on of those too: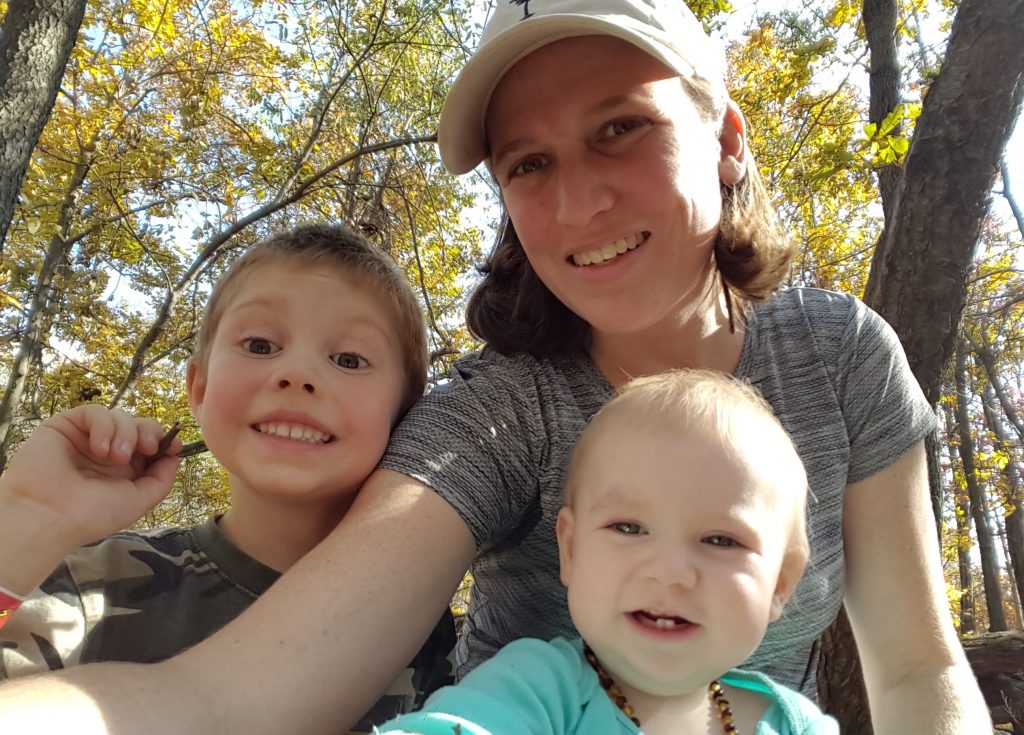 While Harlan, Elise, and I played, Eric set up his new hiking radio and made some contacts from the summit. Then we all enjoyed the hike back down the mountain. It's a popular place, and I can see why. It's a wonderful family hike with enough of a challenge to be fun for the kids and a variety of trails so you can easily make your hike as long or as short as you want. Plus, you have a sense of accomplishment at making it to the top (even if it isn't exactly all that high as mountains go).