We had another great year at the Calvert County Science and Engineering Expo. Harlan enjoyed building a moving model of a dragon, watching drones fly, trying a flight simulation program, getting a name tag printed on a 3D printer, making a hand warmer, designing and testing a ping pong ball catapult, and many many other activities.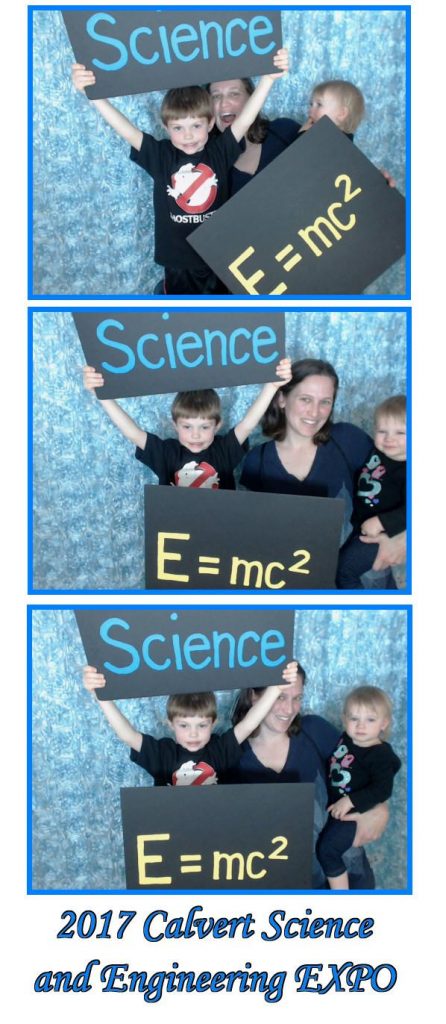 With all the activities, for some reason the only thing I took a picture of was bubbles.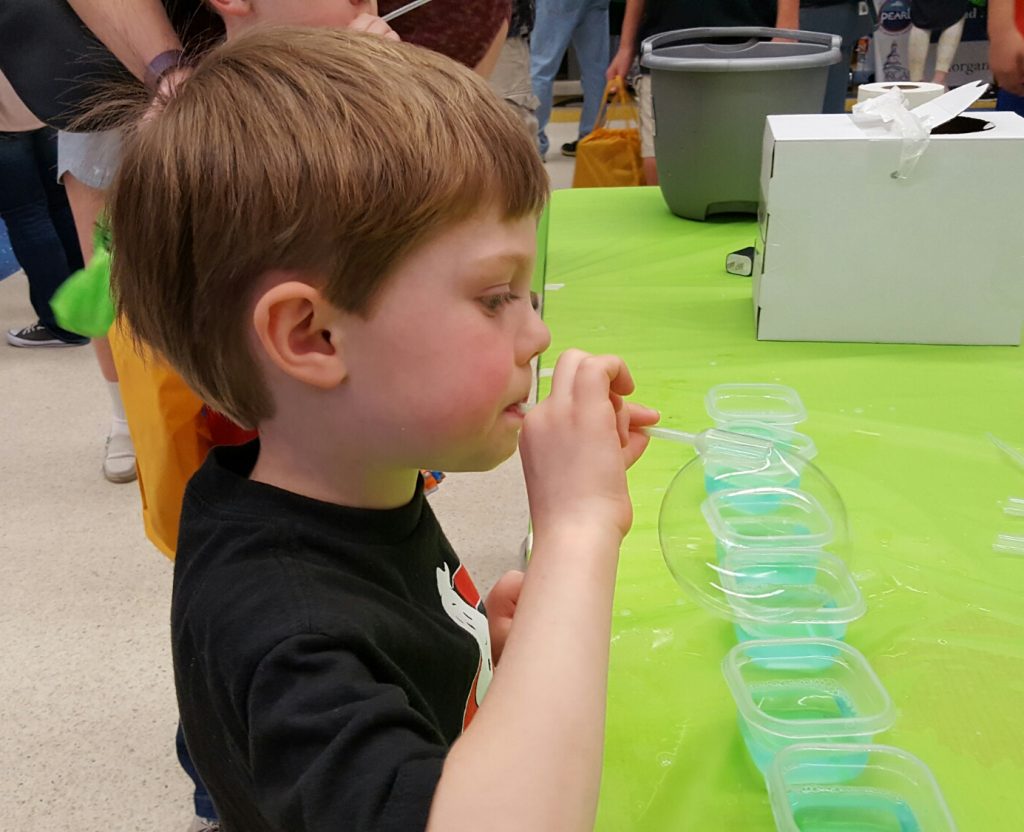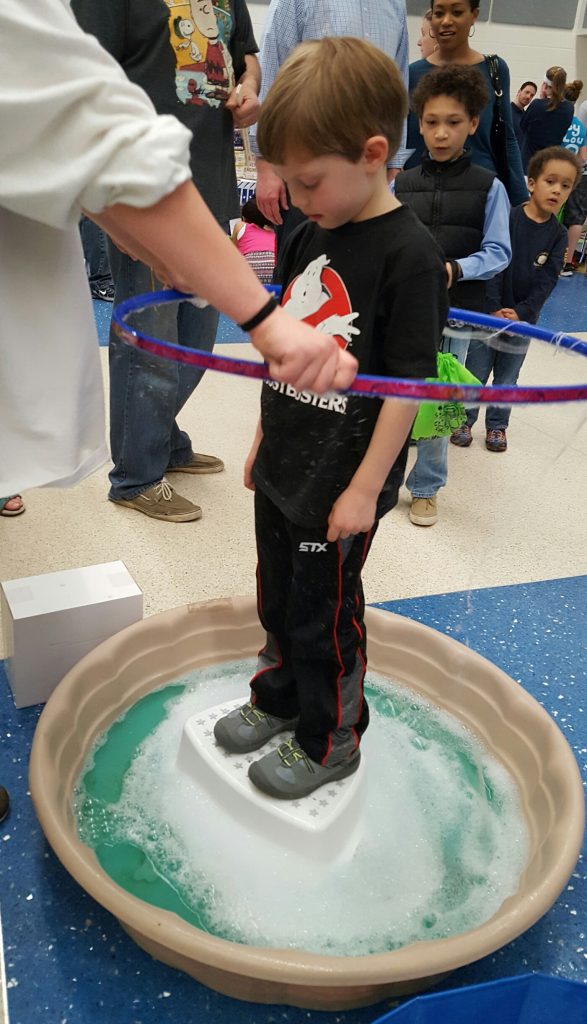 Elise also enjoyed herself, doing her best to lose us in the crowd and enthusiastically pointing and attempting to grab every single balloon we passed by (and there were a lot of balloons) with a shout of "ball! ball!" She also took a moment to loiter on the stairs of the high school as if to give me a glimpse of the future.
Comments closed