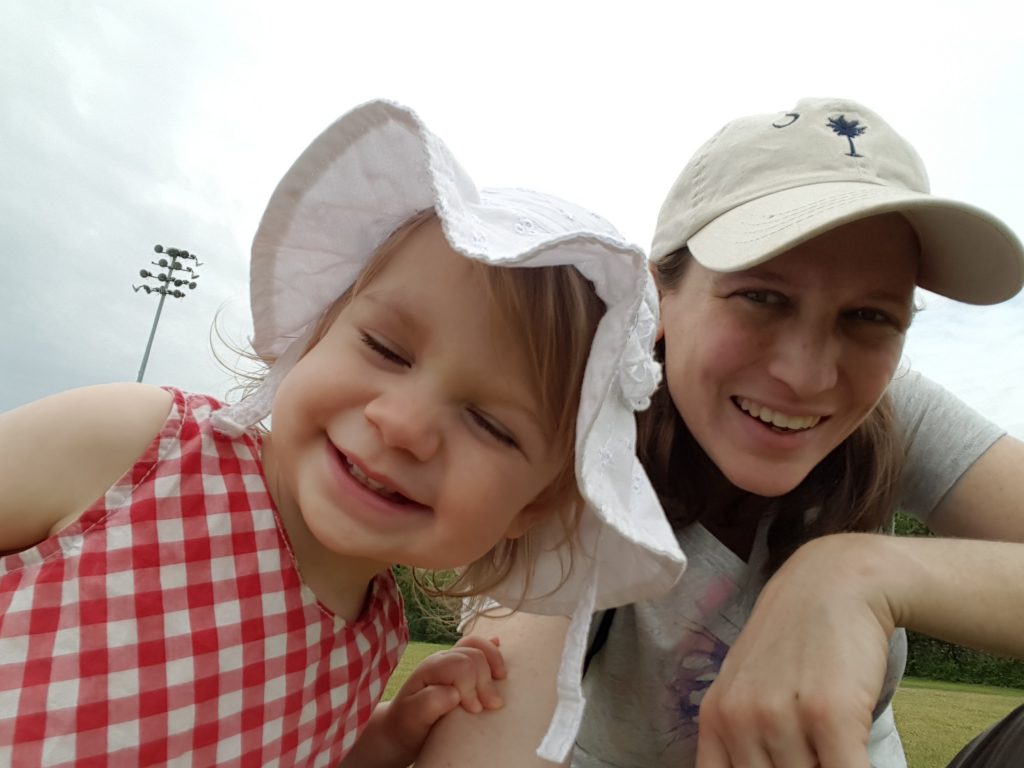 We were so happy to have my college friend Katie, her husband Joe, and their daughter Jessie come visit for Memorial Day weekend. In addition to a number of other fun activities we went to the town festival. Harlan was such a good big buddy in helping not-quite-three-year-old Jessie through the bounce house maze. She was quite the brave soul to plunge in there with the other kids (although that final slide turns out is a bit intimidating). Elise really wanted to go in too, but I thought she might get trampled while trying to figure out how to navigate (aka having Harlan drag her over) obstacles bigger than herself. She would have tried though. She's fearless.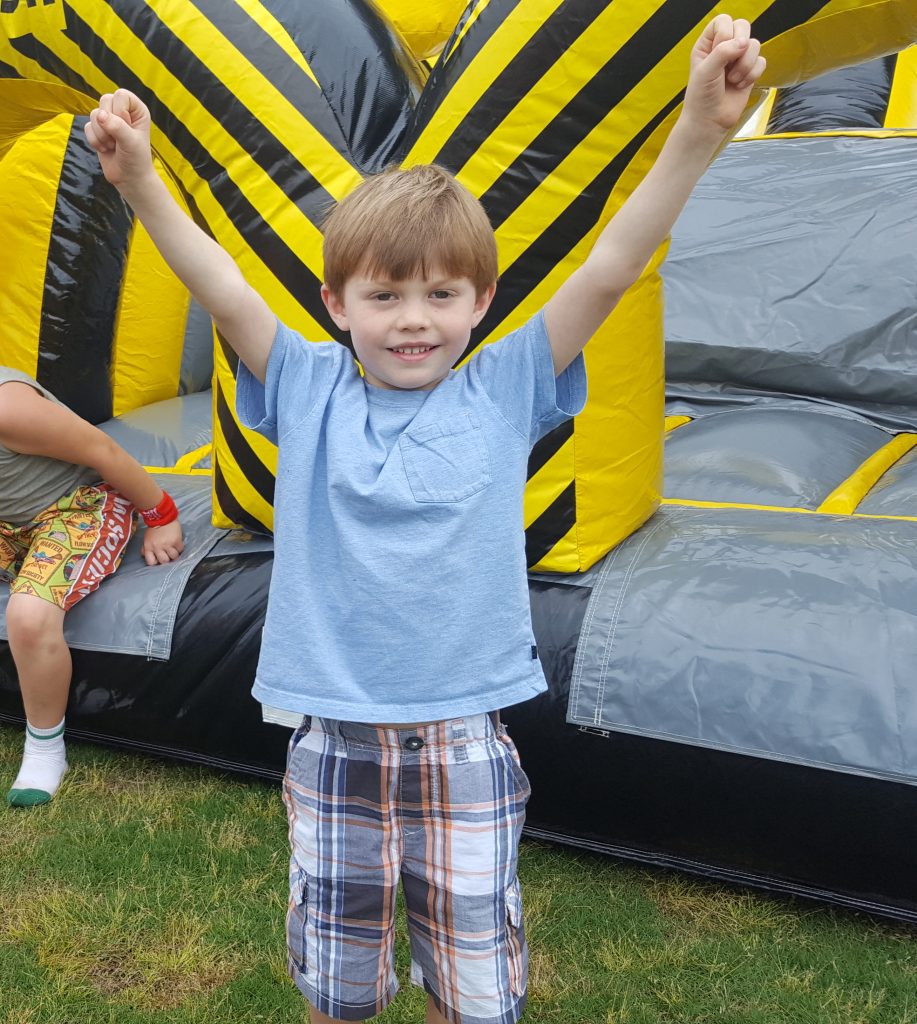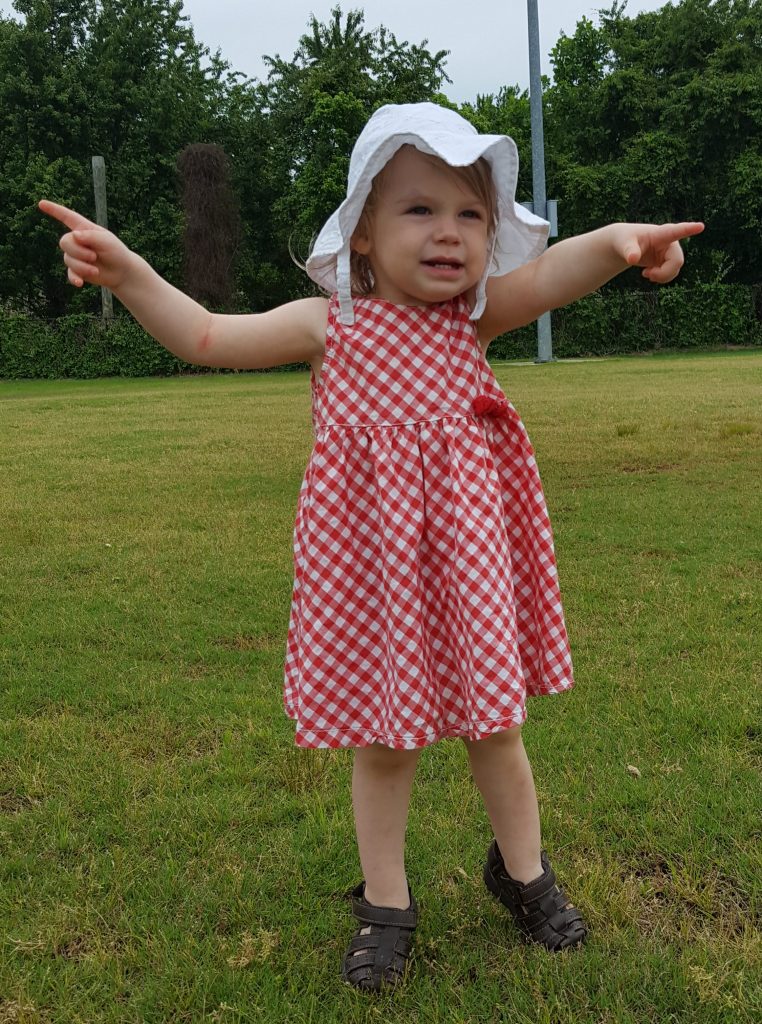 We also enjoyed a trip to the beach where I was not successful in getting a non-fuzzy picture of all three children's faces in the same frame. No shock there.
After a number of outtakes I did get a shot of all three of them sitting on the porch though!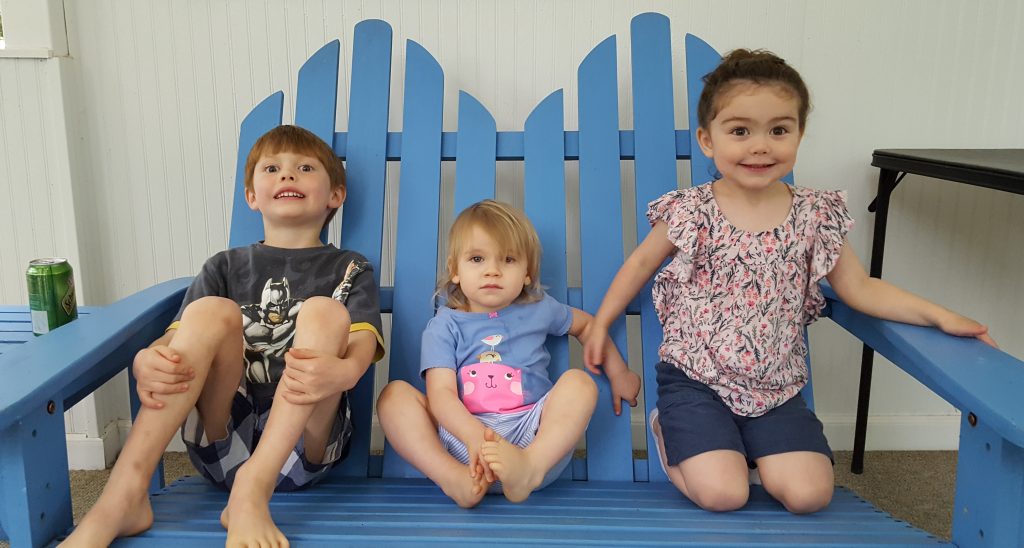 1 Comment