School is almost out for the year. Both kids have had end-of-year performances/celebrations recently. Last week the kindergartners put on a musical performance for the parents.

After the show we went back to the classrooms for cookies. A couple of the kids were commenting that they didn't want to go on to first grade because they wanted to stay in kindergarten. Harlan piped up "I don't want to go to first grade either…. I want to go to fifth grade!" As you can see, he's just too cool for kindergarten (and apparently also first, second, third, and fourth grades):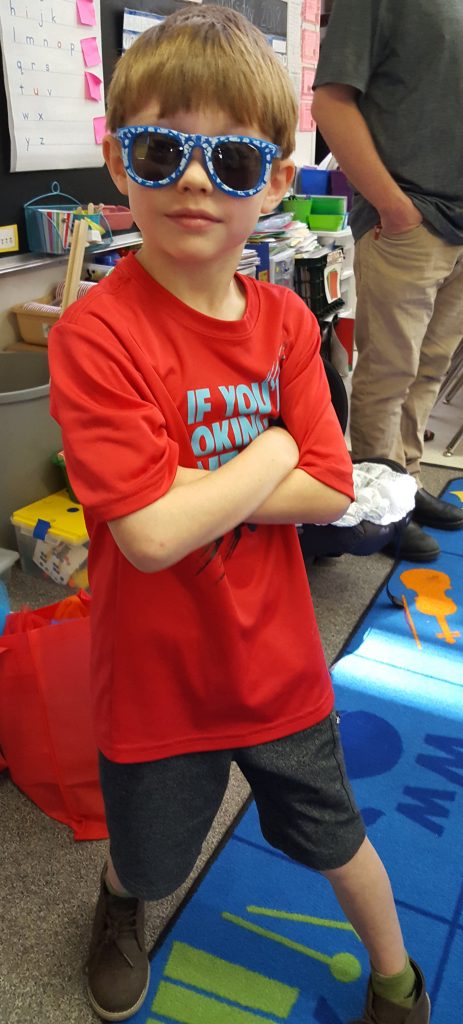 He has had a very patient teacher this year who has done her best wrangling 26 kids and getting them all ready for what lies ahead. Harlan has proven to be a fast learner as well as a frequent talker and mover (not always at appropriate times). He grumbles and reading and writing homework but loves math. He quickly got bored with adding and subtracting single digits and moved right along to larger numbers and then multiplying and dividing on scrap paper in his free time (after he answered a question during class with an explanation of negative numbers, his teacher asked him to stick with the basics during class time so as not to confuse his classmates).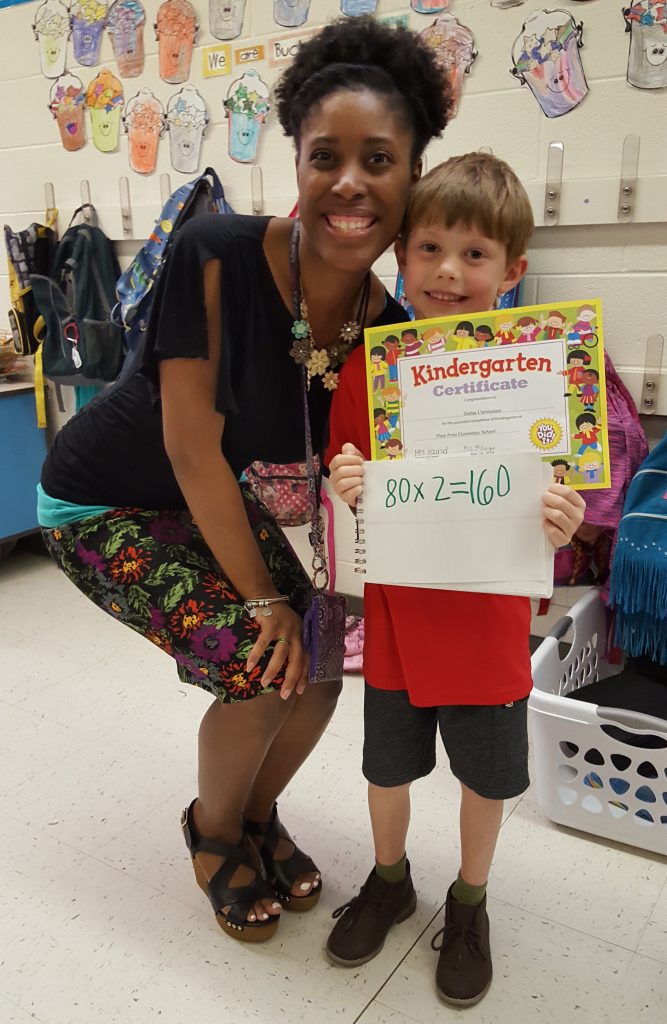 I just realized I never posted his third quarter report card blog post that I started to write, so here's that info too… Harlan has continued his mastery streak into the third quarter with the exception of music class (he reports that he does not sing in class, which I don't understand because he belts the songs out at home) and that pesky matter of following directions/rules, staying on task, and demonstrating self-control. His teacher wrote the following about him: "Harlan reads and writes fluently, and he comprehends texts that he reads. He is full of ideas, and excited to share his knowledge with his peers and his teachers throughout the day. Harlan solves math word problems well and shares his explanations clearly with other students. He makes mistakes at times due to his lack of attention, and urgency to finish activities. We remind him to slow down, and take pride in his work because he is an amazing student."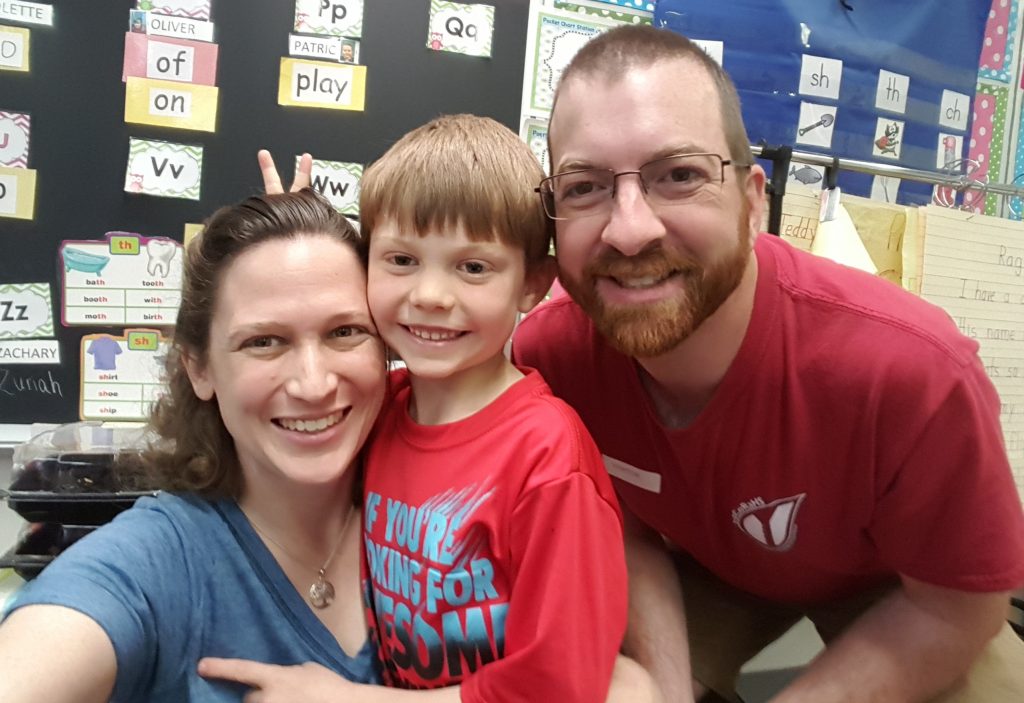 Elise's daycare also recently did a graduation ceremony. Each class sang a song they had been practicing. They were so adorable! Elise's class did "The Ants Go Marching."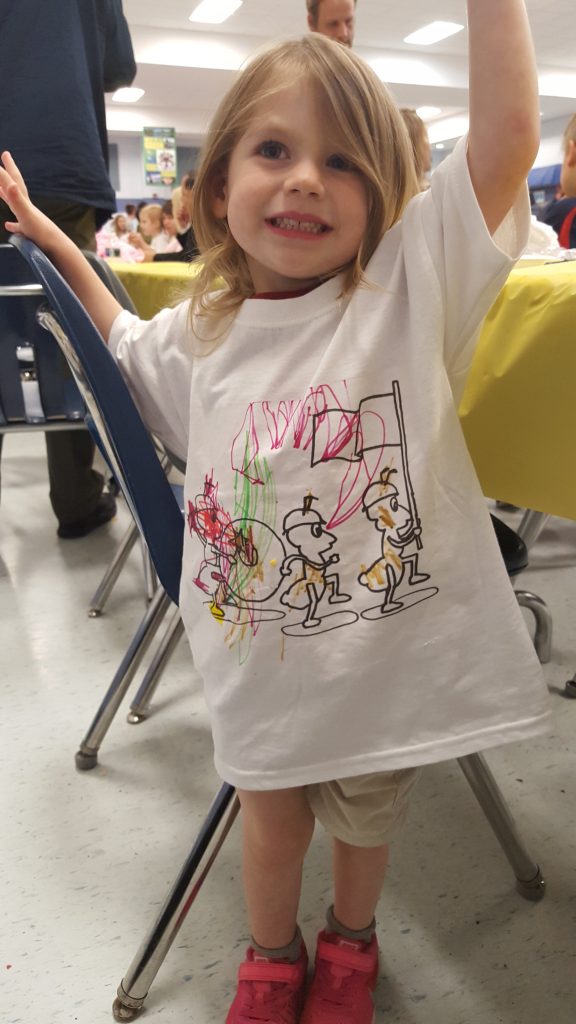 They also all put on robes and got to walk across the stage and get a diploma. I'm not sure if Elise will actually be moving into a different room yet since she's one of the youngest in the class. I think she'll be happy either way. She's a very social little girl, always ready to try something new, and knows how to charm any grownup.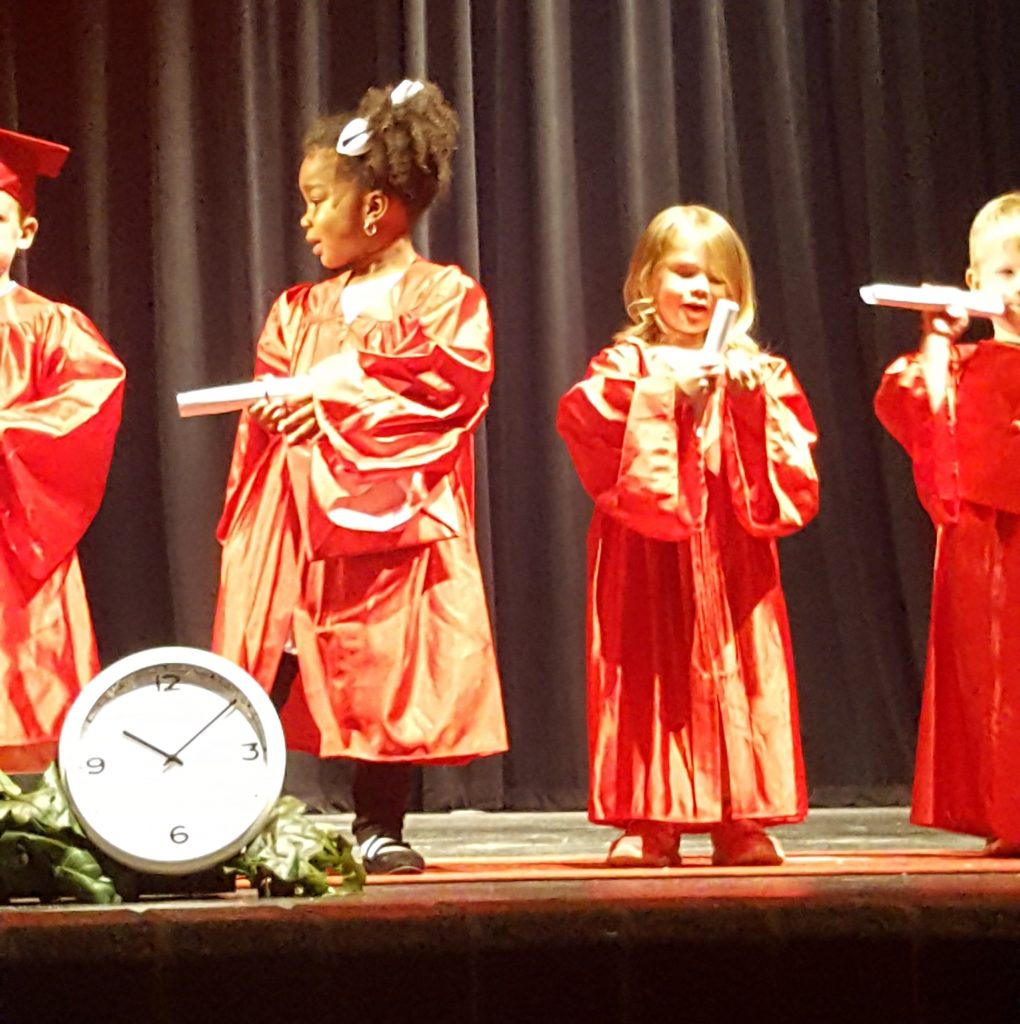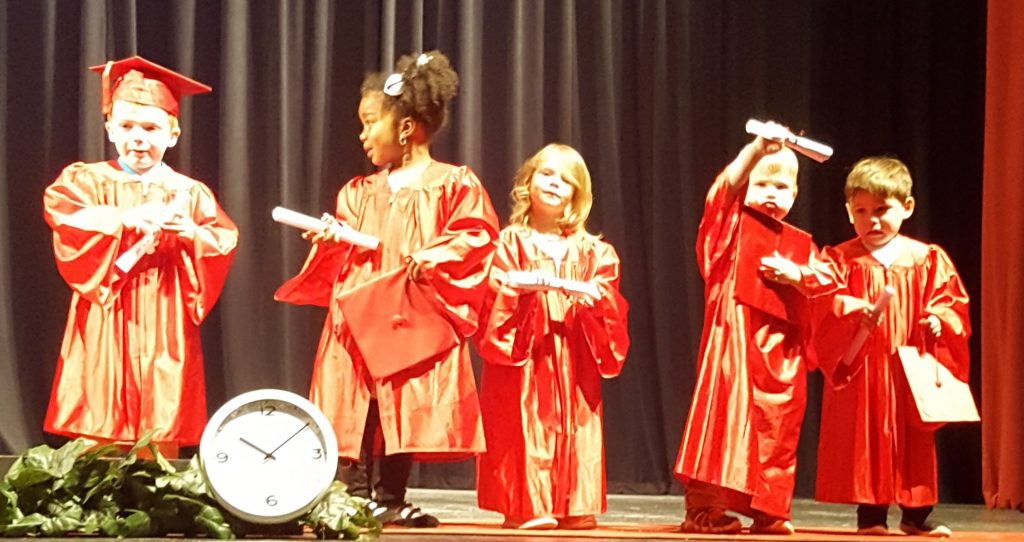 Comments closed