Years ago, Harlan and I went on a father-son weekend when he was three years old. I figured it was about time Elise and I (Team E) did something just the two of us. Our trip destination was North Carolina to visit Grandma and take advantage of her house's central location to fun! And fun we did have.
Pungo National Wildlife Refuge
First up was a trip to the Pungo National Wildlife Refuge to look for bears! We ended up seeing four bears, five deer, and a very health snake. No animals were harmed during our outing; the picture of the snake actually crawled under our car while we had stopped to observe it. The bears we observed from a safe distance, too. The first was a momma bear with two cubs. Mom walked out in the roadway ahead of us to let us know they were there and then directed her kids across a canal and along a trail away from us.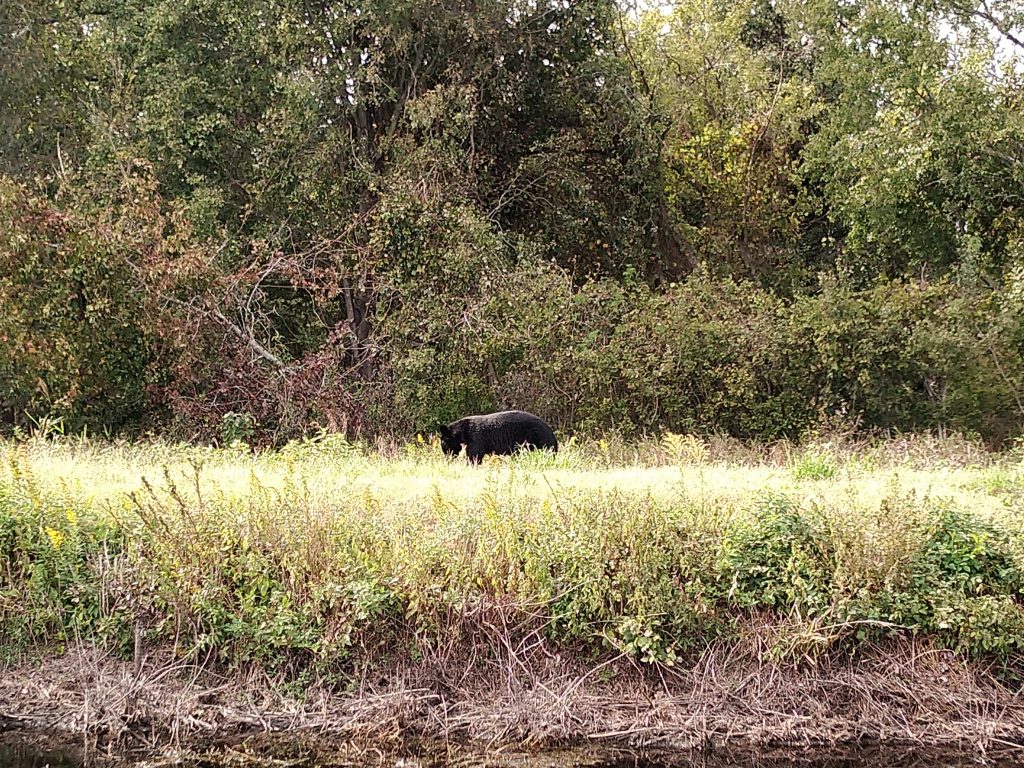 North Carolina Aquarium
The next day saw us heading east towards the beach. Our first stop was at the North Carolina Aquarium in Manteo. I used to come here often on school field trips. They have updated the exhibits a bit since then, though.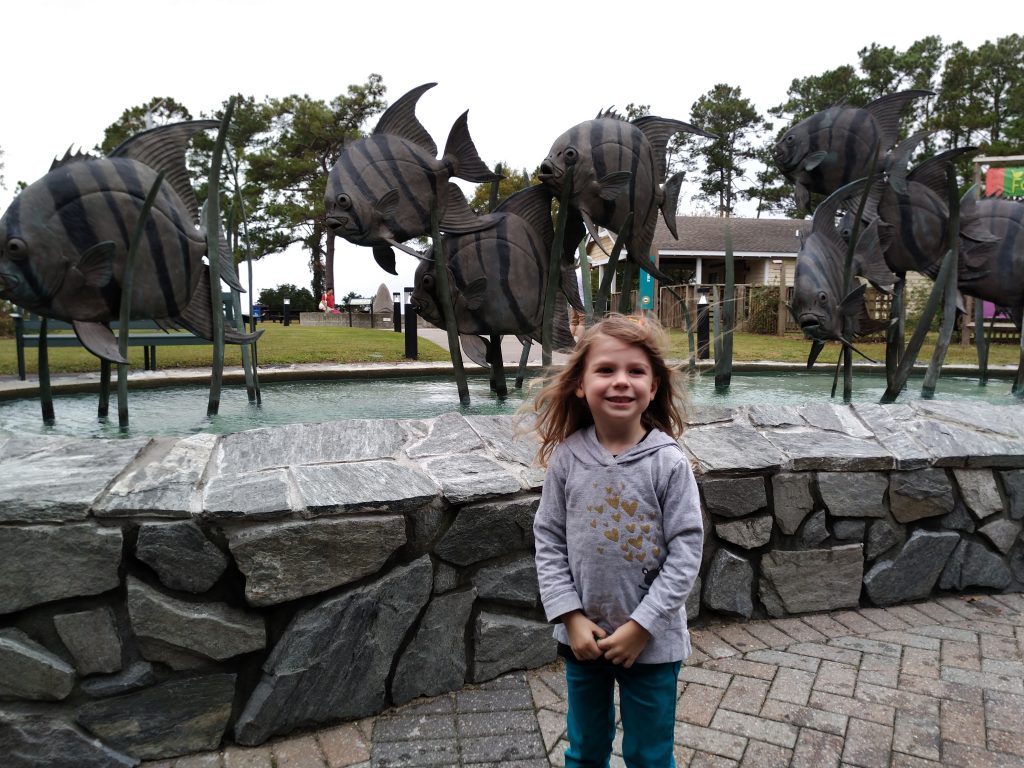 We stopped for a late lunch at Sam and Omie's where we ate our food and then had a little dessert.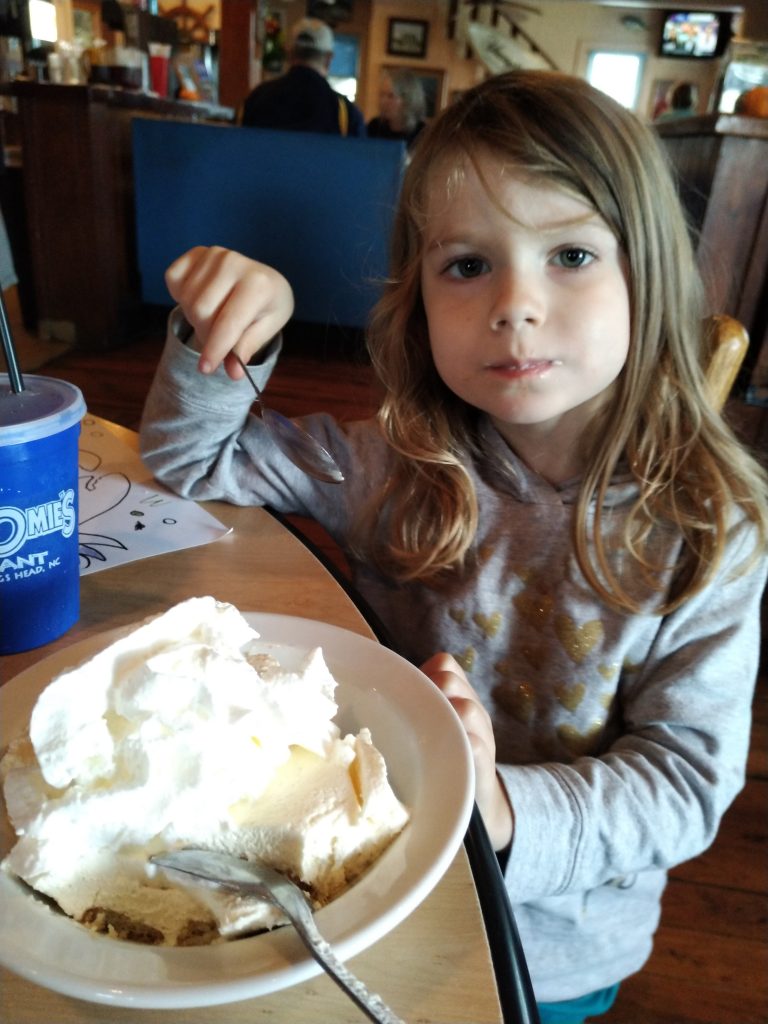 Party at the house…
Elise then wanted to host a party at Grandma's house. Aunt Amy and Uncle Eddie, along with the neighbors Charlie and Cecil came over and we had hot dogs on the grill. Everyone had a fun time just sitting around chatting it up.
Uncle Fred's 90th birthday
Great Uncle Fred turned 90 years old while we were in town. A surprise birthday party was planned for him and so Elise, Mom, and I attended. It was also attended by many Davenport and Forbes relatives and friends that I hadn't seen in many years. Particularly special to me was that Elise got to meet Elise (whichever way you want to spin that).
A few years ago Great Uncle Jim met a lady named Clem (her middle name was Charlotte, which will become important soon enough). Aunt Clem's mother's name was Elise and so when Uncle Jim and Aunt Clem had a daughter they named her Elise. Elise then had a daughter of which she named Charlotte. Charlotte had a daughter of which she named Elise! I digress. At the party, my Elise got the opportunity to meet Elise #2 and I'm not sure which was happier. Both of them got into a friendly, funny argument over "no, I'm Elise!".
The next thing…
After a week of activities we met Amanda and Harlan at the State Fair for a weekend of fun. Elise says she's ready to do the trip again.