We accumulated a number of pumpkins this year, including making a special trip to a local pumpkin patch for Harlan to pick out pumpkins for a school project
His project was to decorate a pumpkin to look like a book character and write a report on the book. He chose a book out of the My Weird School series. I helped with making the shirt while he enjoyed drilling holes in the pumpkin for the pipe cleaner hair. Elise, who was watching, was quite distraught when we dismembered an action figure to get the arms and legs to stick onto the small gourd Harlan picked out to recreate Striker Smith from the book.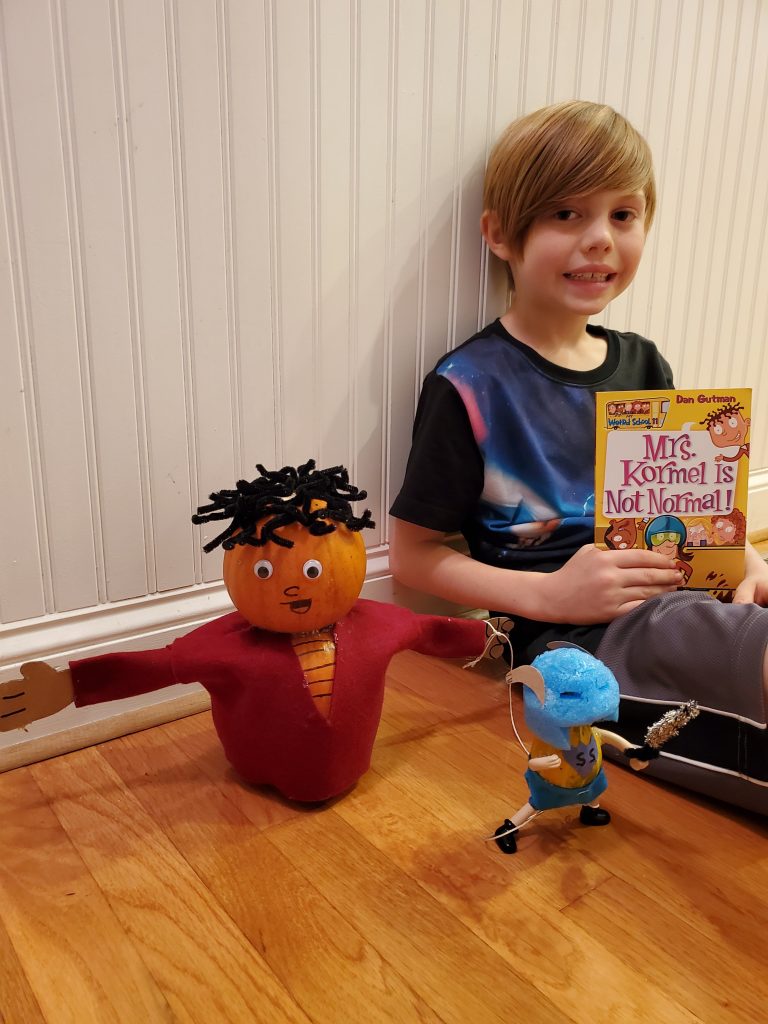 Oh, and we trick-or-treated. Elise wore a hand-me-down skunk costume from her cousin Vaughn and Harlan donned a dinosaur costume we acquired earlier in the year from his Destination Imagination project. Neither of them particularly cared what they wore, just that they ended up with a bucket full of candy.
Elise ready to collect candy

Harlan at the decorated neighborhood beach

Part of Elise's preschool class