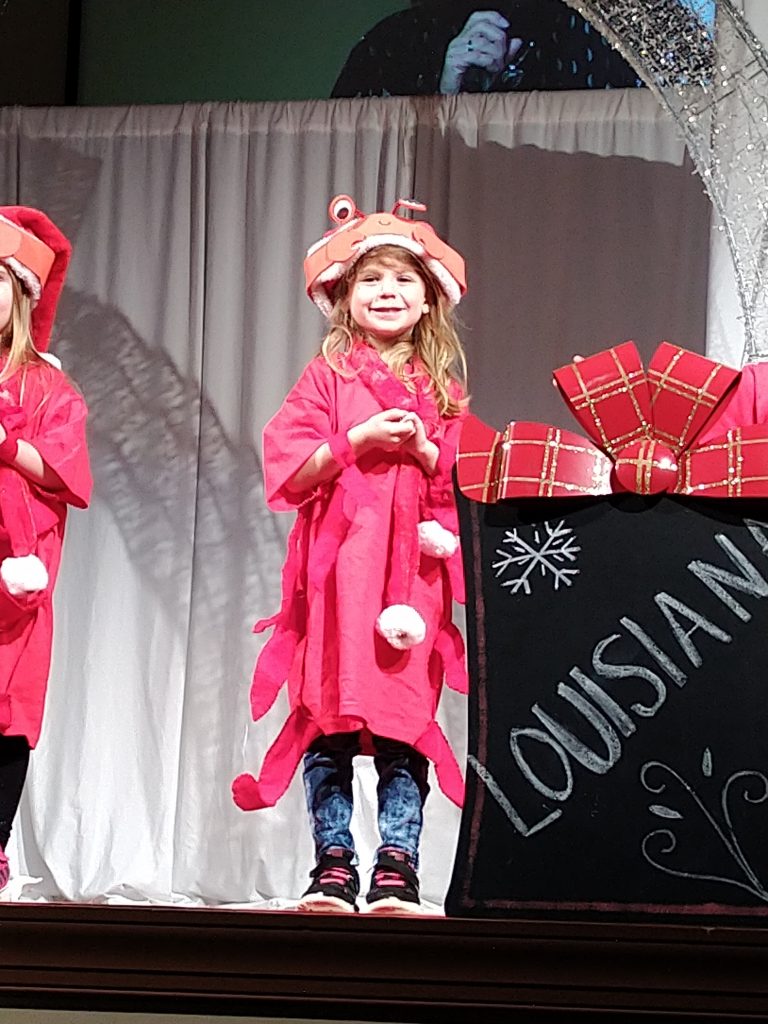 Oh yes, it's that time of year again. Time for us all to pack into an auditorium and watch every child that attends Prime Time Children's Center perform a song while dancing or… something. It's cute to watch your kid, but that only lasts three minutes. It's the waiting around while all the other kids are doing their performances that is painful. But it's what we do, right?

Elise was particularly excited this year and had been talking about getting up on the "big stage" for about a week before her big performance. She's never been shy about getting up there and doing something. Even as a baby she was bopping up and down to the music but now she's much bigger and can do her own thing.

Each class picked a song that represented them. Some picked a pop song from years past while others chose something more… unique. The Jungle, Elise's classroom, chose a song that not only had we not heard of, but we thought she might have been making up when she first told us about it. Nope, a quick check on YouTube found the song and, well, what can we say for our Maryland baby? She wants crabs for Christmas!
She also chatted with Santa after the show. Apparently she has requested a pink motorcycle for Christmas…