Whew, what a Spring and Summer it has been. We were ready to get out of the house, if only for a week, and enjoy some fun in the sun. So what could be better for social distancing than going to the beach where everyone can have their own little piece of sand and water!
Eric was already in North Carolina so the longer trip was for Amanda and the kids. Everyone met on Friday afternoon and we checked into our motel and pretty much fell asleep. The fun stuff would have to wait until Saturday. Island time being what it is, there was no big rush to get out and do stuff, though, right?
Well, I can tell you that swimming was a big hit. I'm not sure it mattered whether or not it was in the pool or in the sound (maybe there was some splashing around in the ocean, too?) but getting wet on the hot days was always welcome.
And then there were the walks on the beach…
And there were a couple rounds of miniature golfing and go-carts…
And then the other, miscellaneous things that you don't really plan to do but end up doing anyway…
We had a lot of fun, not sure we were ready to leave, but this place was booked up so, us without a tent, we had to leave. Hopefully we'll be back soon.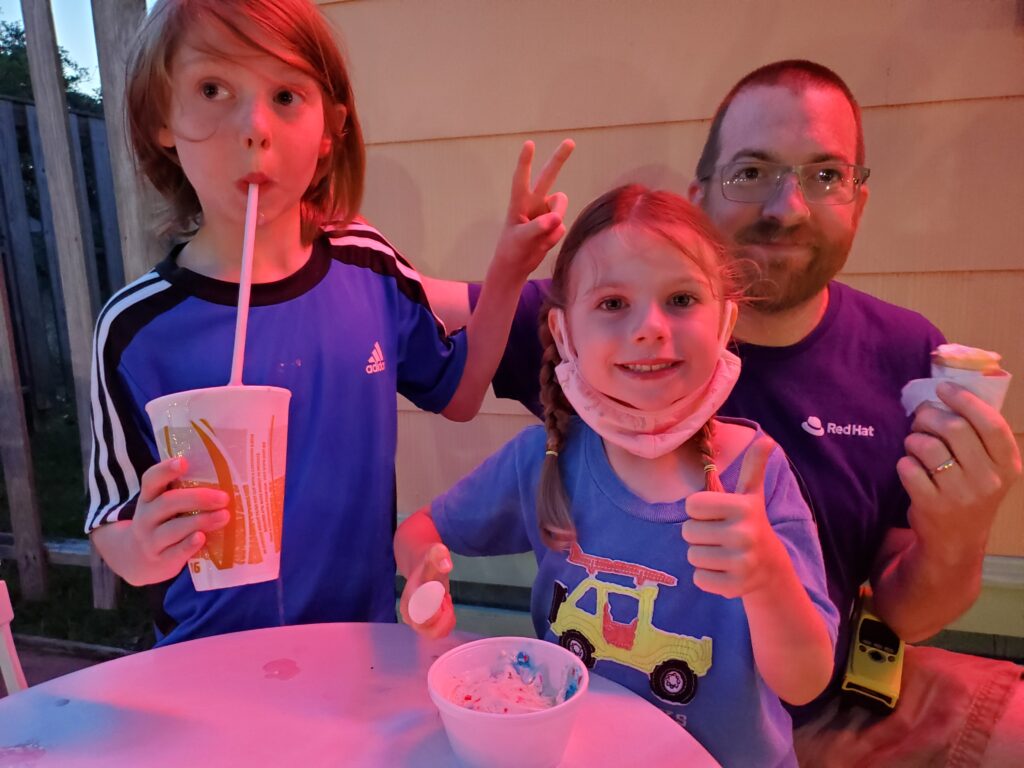 Comments closed