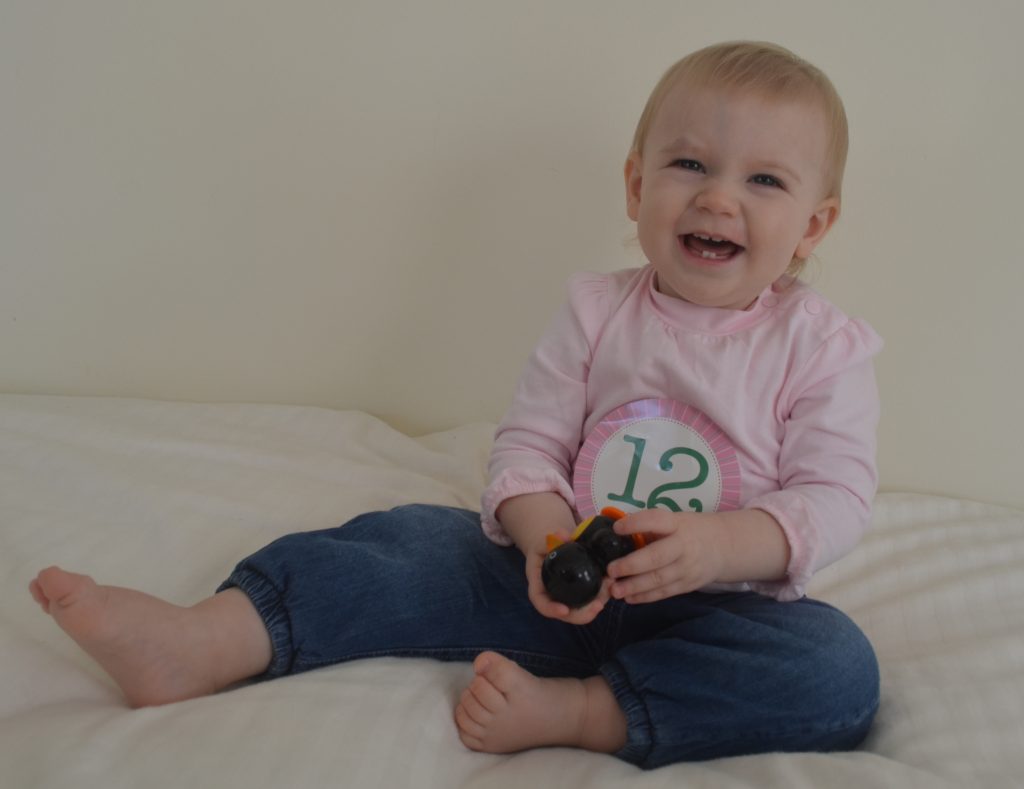 Wow- it's been a year already! Elise continues to be a wonderful, happy baby. Despite having really no idea it was her birthday, I think she had a good day. In honor of the occasion she took her first series of unassisted steps into her Papa's arms. She plopped on her butt a few times but overall looked very proud of herself and joined in our applause of the feat.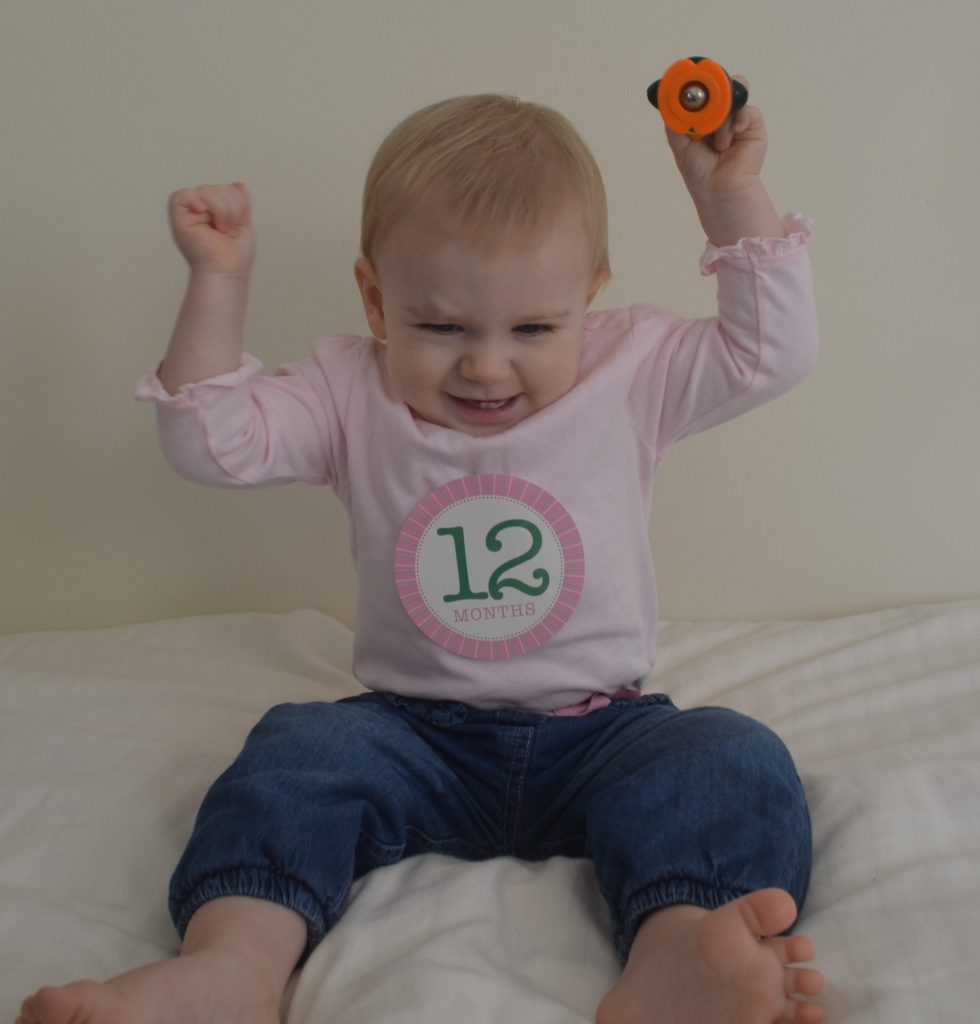 She's already quite the proficient stair climber and in general an adventurous soul, so she's keeping us on our toes the more mobile she gets. She doesn't stay still for long, that's for sure. She's always on the move, looking for a laundry basket she can empty out (especially if it's clean, folded laundry that can be deposited on the floor) or a paper to crumple (the more important the better).
She's enjoying a variety of finger foods at this point, both actually consuming them as well as dropping them on the floor. She's also moved into using a cup rather than a bottle at daycare.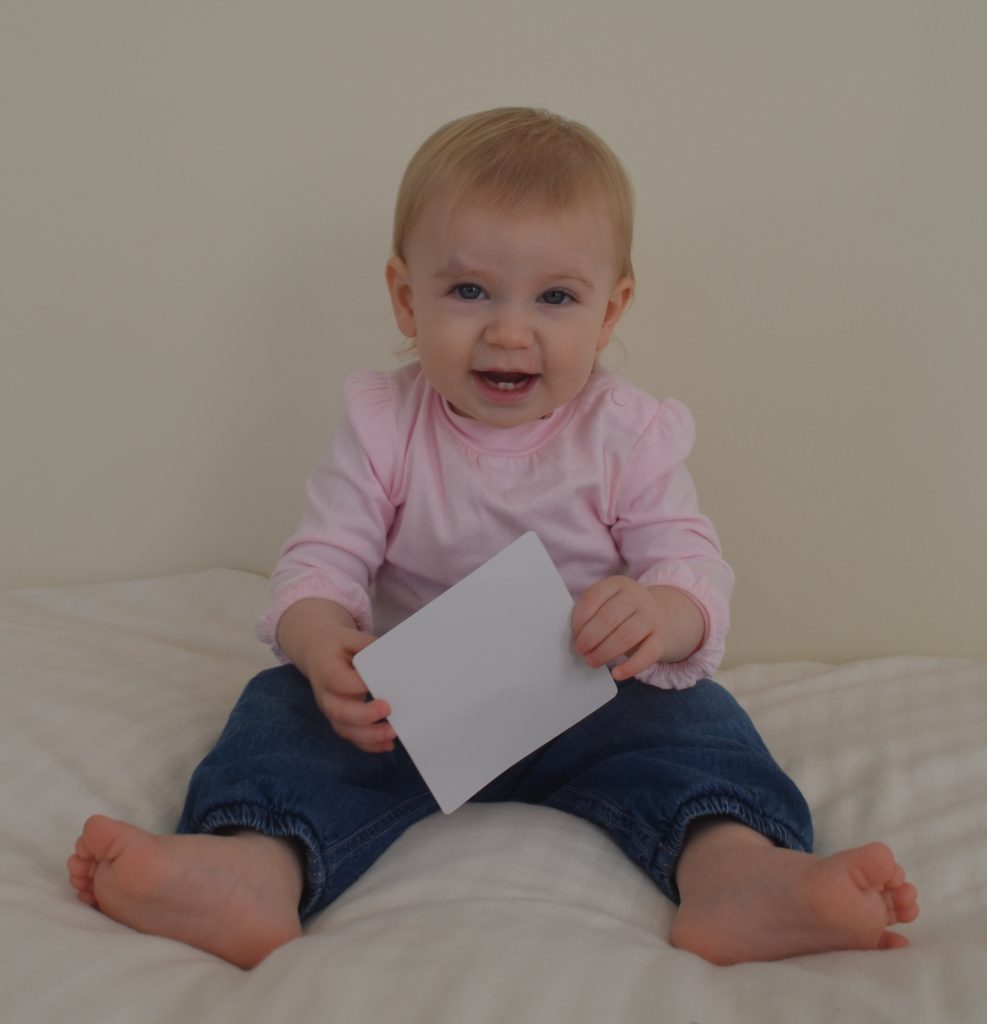 She's getting big too. She made a notable jump in height over the past several months. At her 12-month checkup she was 29.5 inches long, which puts her up in the 60th percentile. (She was in the 20th percentile at her 9 month appointment- maybe that's why I feel like I barely had time to switch out the clothes in her drawer before she had outgrown them!) Her weight stayed along her same growth curve. At 18 pounds, 4 ounces, she was in the 25th percentile. And the all-important head circumference stayed in the 25th percentile at 44 centimeters. She was, as usual, very well-behaved at her appointment, if not a bit wiggly and intent on exploring the exam room during all the talking.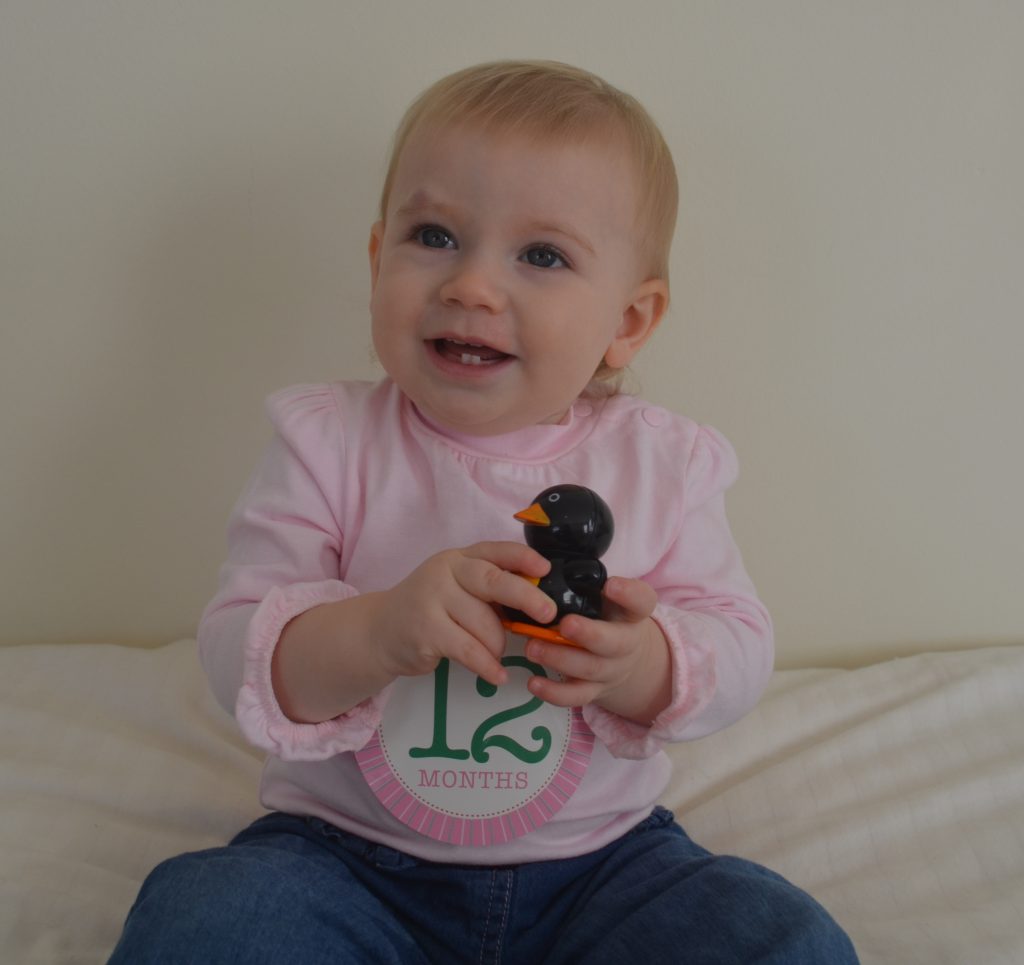 She and Harlan continue to share a special bond. They both just light up when they see each other and love to snuggle first thing in the morning. Although at first glance he seems a bit physical with her, pulling her along and wrestling with her, he is very protective of her. She lights up when she sees him. He's been creative in including her in his games, pretending her crib is a pirate ship and they are pirates or pushing her around in a laundry basket "train." She's just starting to take apart his block towers or otherwise interfere with his playing, but he's been reasonable patient. She's luckily easily distracted by anything that shakes. A plastic Easter egg filled with rice is thrilling.
Elise also gives the best… and I do mean absolutely the best, most wonderful, loving… hugs. She wraps her little arms around your neck and will just squeeze. Or she'll take your face between her chubby little hands, smile, and lean in like she could just eat you up. Such cuteness. In addition to people, no stuffed animal is spared. If she can get it in her arms, it's getting a hug. Frankly, nobody around here is objecting.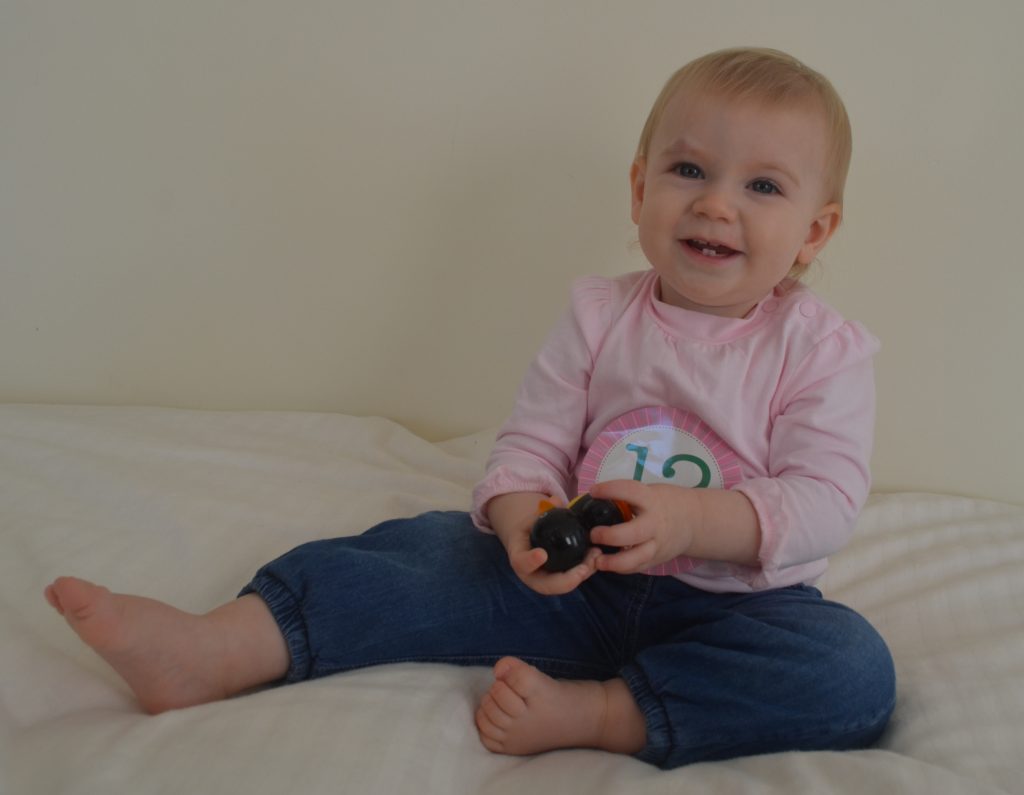 1 Comment