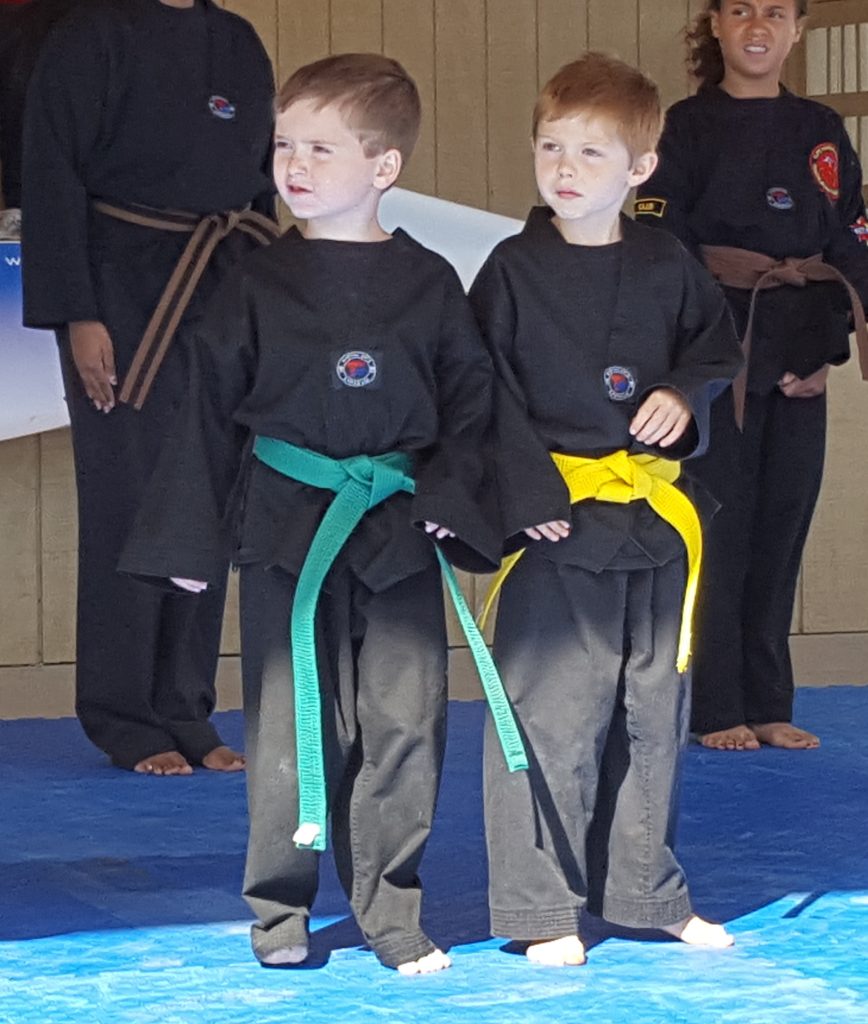 Elite Martial Arts, where Harlan takes Tae Kwon Do, did a demonstration at the county fair on Saturday. It was an awesome show, during which Harlan broke his first board! There were three kids lined up to kick, Harlan, another yellow belt, and Harlan's friend Rudy who is a green belt. Harlan and Rudy opted to use snap kicks and the other yellow belt opted for an ax kick. The board tried to best Harlan, with him falling backwards onto his butt after one attempt, but he hopped right back up and nailed it, breaking it in half (the first of the three kids to do so). The look on his face was precious. It was a mixture of surprise and total happiness. He was just so proud of himself. And we were super proud of him too!! Here's the video, not very close and not from a great angle, but you get the idea. Harlan is in the middle.
Elise thought it was a pretty good show too, and also enjoyed the magician who performed afterward. However, she decided she would rather take in the magic show from the top of the bleachers with two of the girls from the dojang. Too independent to sit with mommy!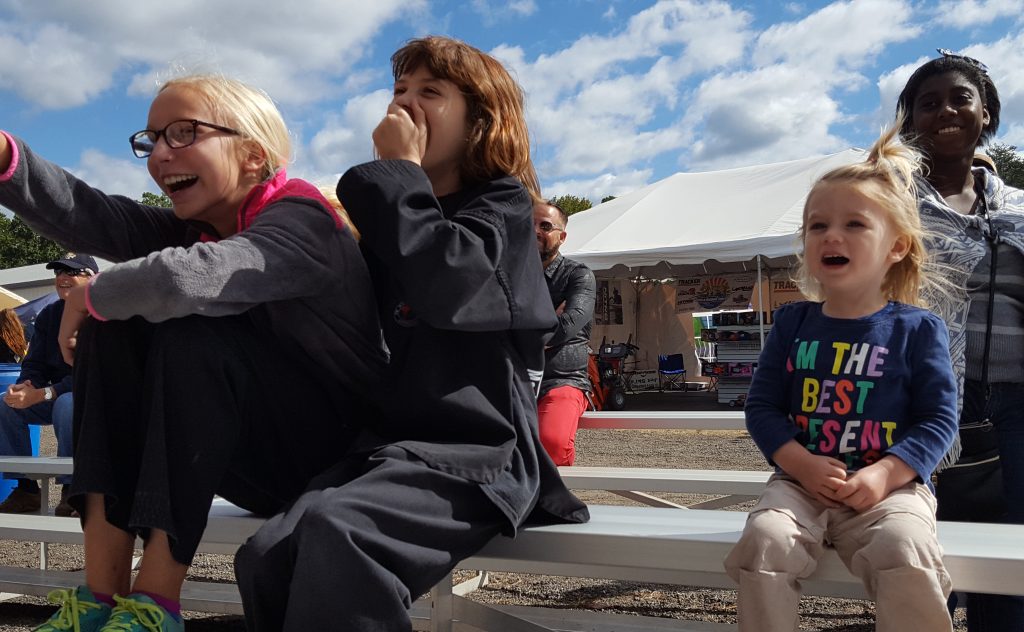 After the demonstration, Harlan and Rudy enjoyed riding some of the rides together.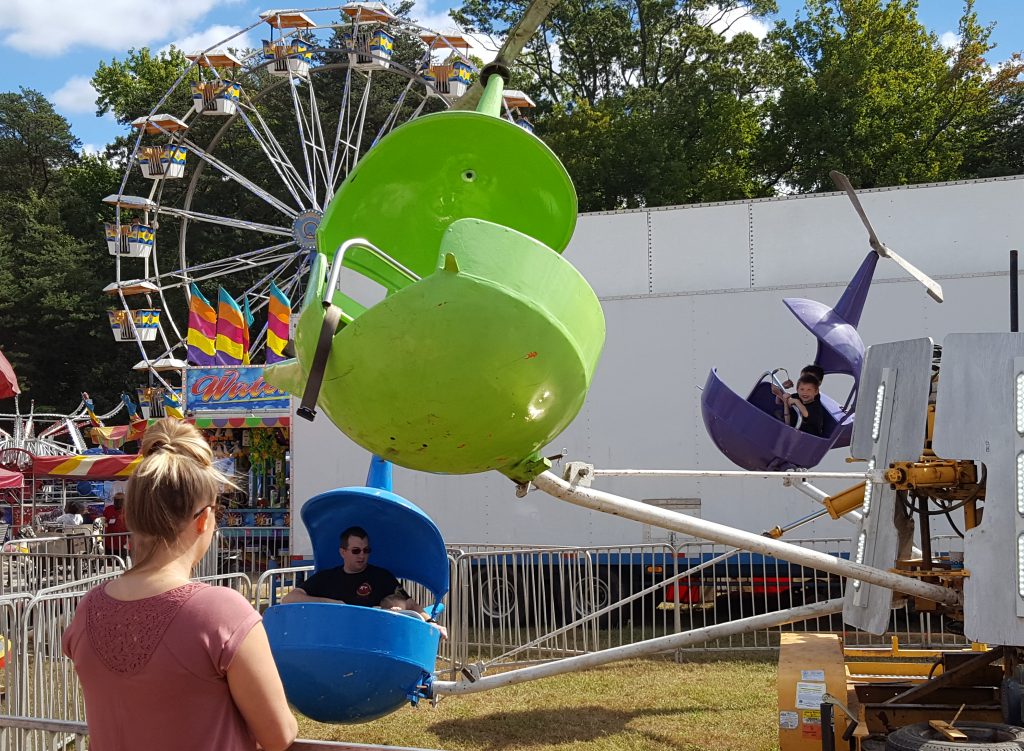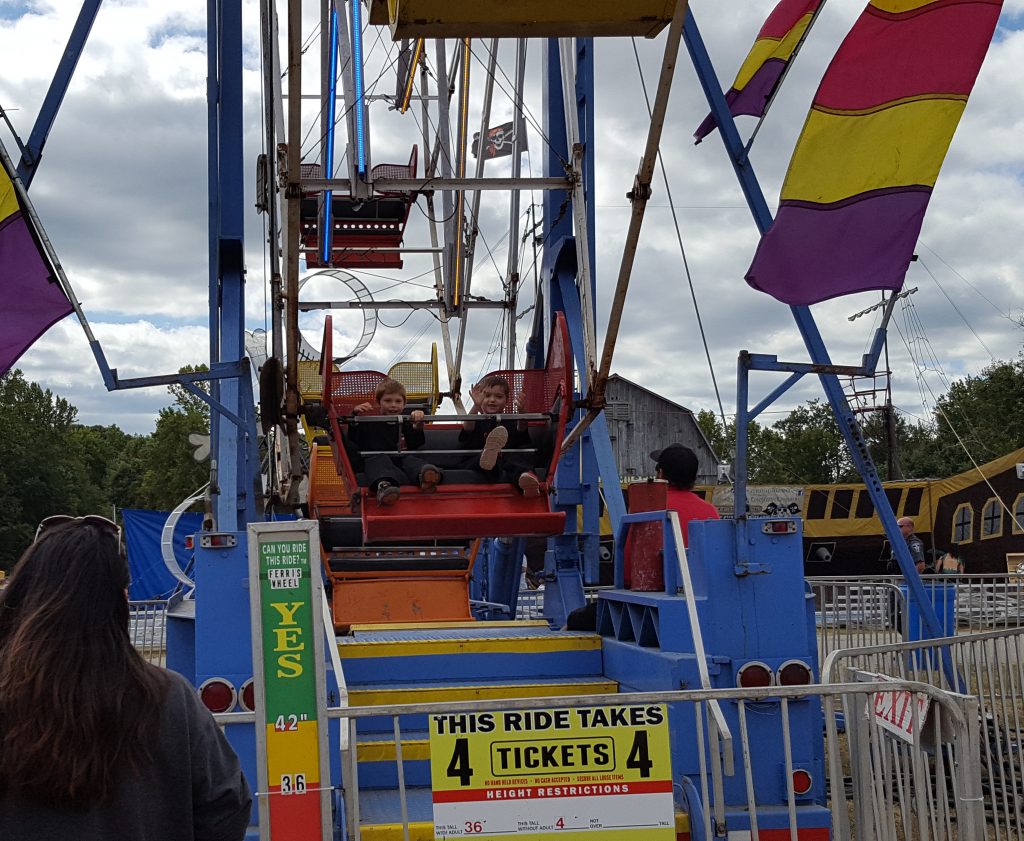 Comments closed