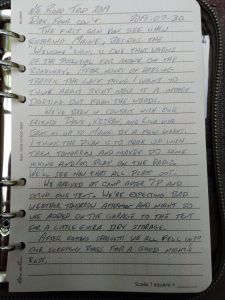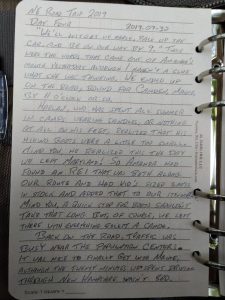 "We'll just get up early, pack up the car, and be on our way by 9."  Those were the words that came out of Amanda's mouth yesterday although I haven't a clue what she was thinking.  We ended up on the road, bound for Camden, Maine, by 11 o'clock or so.
Harlan, who has spent all summer in camps wearing sandles, or nothing at all on his feet, realized that his hiking boots were a little too small.  Mind you, he realized this the day we left Maryland!  So Amanda had found an REI that was both along our route and had kid's sized boots in stock and added that to our itinerary.  Mind you, a quick stop for boots shouldn't take that long but, of course, we left there with everyone except a canoe.
Back on the road, traffic was busy near the population centers.  It was nice to finally get into Maine, although the twenty minutes we spent driving through New Hampshire wasn't bad.
The first sign you see when entering Maine, besides the "Welcome" sign, is one that warns of the potential for moose on the roadway.  After hours of battling traffic, the last thing I want to think about right now is a moose darting out from the woods.
We've been in contact with our friends Dave, KB3RAN, and Lila who beat us to Maine by a few weeks.  I think the plan is to hook up with them tomorrow and maybe do some hiking and/or play on the radio.  We'll see how that all plays out.
We arrived at camp after 7PM and setup our tent [at Camden Hills State Park campground].  We're expecting bad weather tomorrow afternoon and night so we added on the garage to the tent for a little extra dry storage.
After eating spaghetti we all fell into our sleeping bags for a good night's rest.